Twist Series - mAh Pen Battery - No Charger - Rainbow
Sale price
$15.00
Regular price
Unit price
per
Sale
Sold out
The Twist Series is our OG vape pen battery, but with a twist. It features a flex temp dial on the bottom to pick a voltage from 3.3V to 4.8V. Make sure to add a charger to your cart, too!  read more

Easy Returns

Free USA Shipping on Orders $80+

Secure Checkout

Earn Ooze Tokins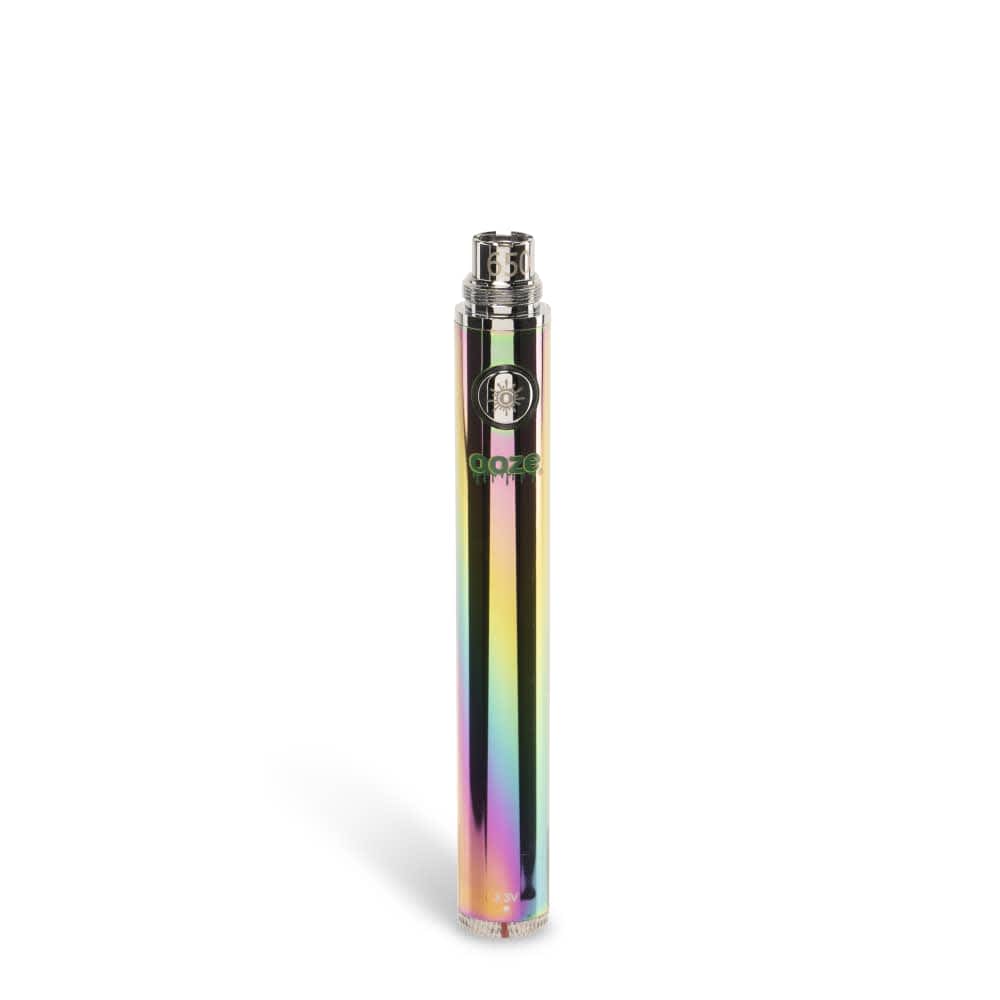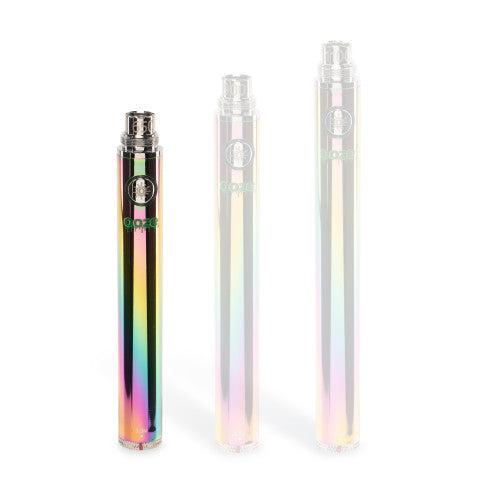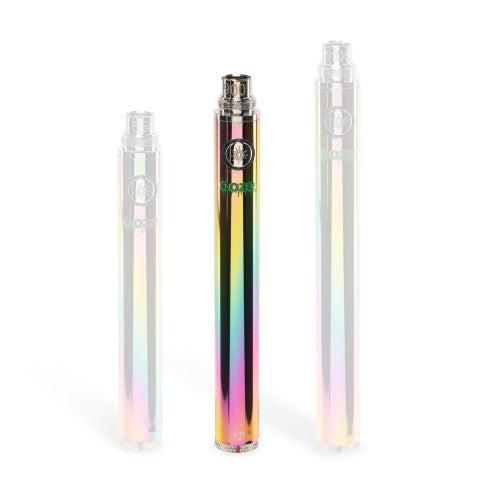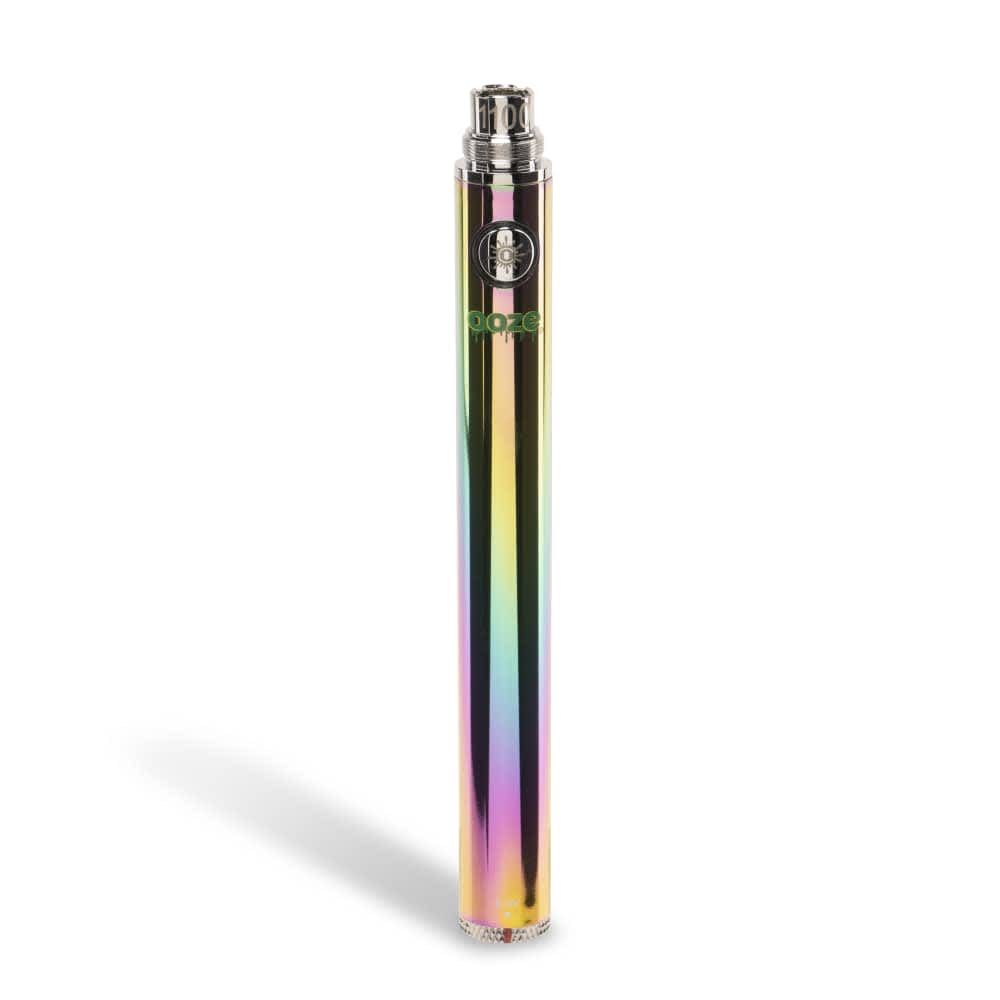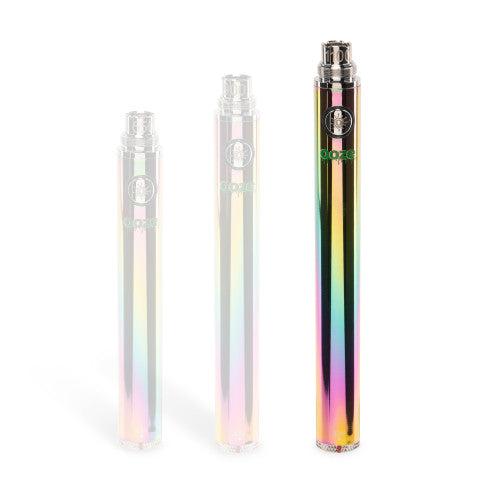 Description
The Twist Battery is powerful and discreet, like a sidekick in your pocket. This 510 thread vaporizer is compatible with all oil cartridges, wax attachments, and other universal 510 accessories. Screw on your favorite pre-filled cart or elevate the device into something totally different. This battery is versatile!
To use the Twist, click the button 5x to turn it on and off. Screw on your cartridge and click the button twice to activate Prep Mode. This clears any clogs in the cartridge airway, so we recommend running a cycle before every session begins. Select your temperature using the dial on the bottom. Lower temperatures are ideal for oil carts and higher temperatures for extracts. Press and hold the button down to heat the device and take a puff. It'll heat for 20 seconds until the Safe Sesh Cycle ends, preserving your terpenes' flavors.
The Twist Series devices do NOT come with their own chargers, so we highly recommend adding one to your order if you do not already have an Ooze Smart Charger. The Twist is covered under the Ooze Warranty Program, but it MUST be used with an Ooze-branded charger or the warranty is void. Only charge the device indoors using a wall outlet. Never charge it in a vehicle.
Features
MAH | Choose between the 650 mAh, 900 mAh, and 1100 mAh black Twist batteries. The bigger the mAh, the bigger the battery and the longer it will last between chargers. Learn more about battery mAh in our blog.
FLEX TEMP | The Ooze Twist Series gets its name from the twist dial on the bottom that controls the temperature. Choose a voltage between 3.3V-4.8V.
510 THREAD | This is a standard 510 thread vape pen battery. It is compatible with pre-filled oil cartridges, atomizers, extract attachments, and most other 510 accessories.
PREP MODE | Click the button 2x to activate Prep Mode. The device will heat gently, which clears any clogging in the cartridge airway that makes it difficult to pull. Run a cycle before you start your sesh.
WARRANTY | The Twist Series has a warranty! Activate your device with the authentication code before your first use.

*USB Chargers must be used with Wall Plugs that are designed for USB Ports. Gaming devices, computers, and other electronics are not covered under warranty.