Type-C Charging Cable Replacement
Sale price
$5.00
Regular price
Unit price
per
Sale
Sold out
Misplace your original type-c charging cable, or just want an extra one to have on hand? Grab one of these cables to keep your favorite Ooze pen fully charged. read more

Easy Returns

Free USA Shipping on Orders $80+

Secure Checkout

Earn Ooze Tokins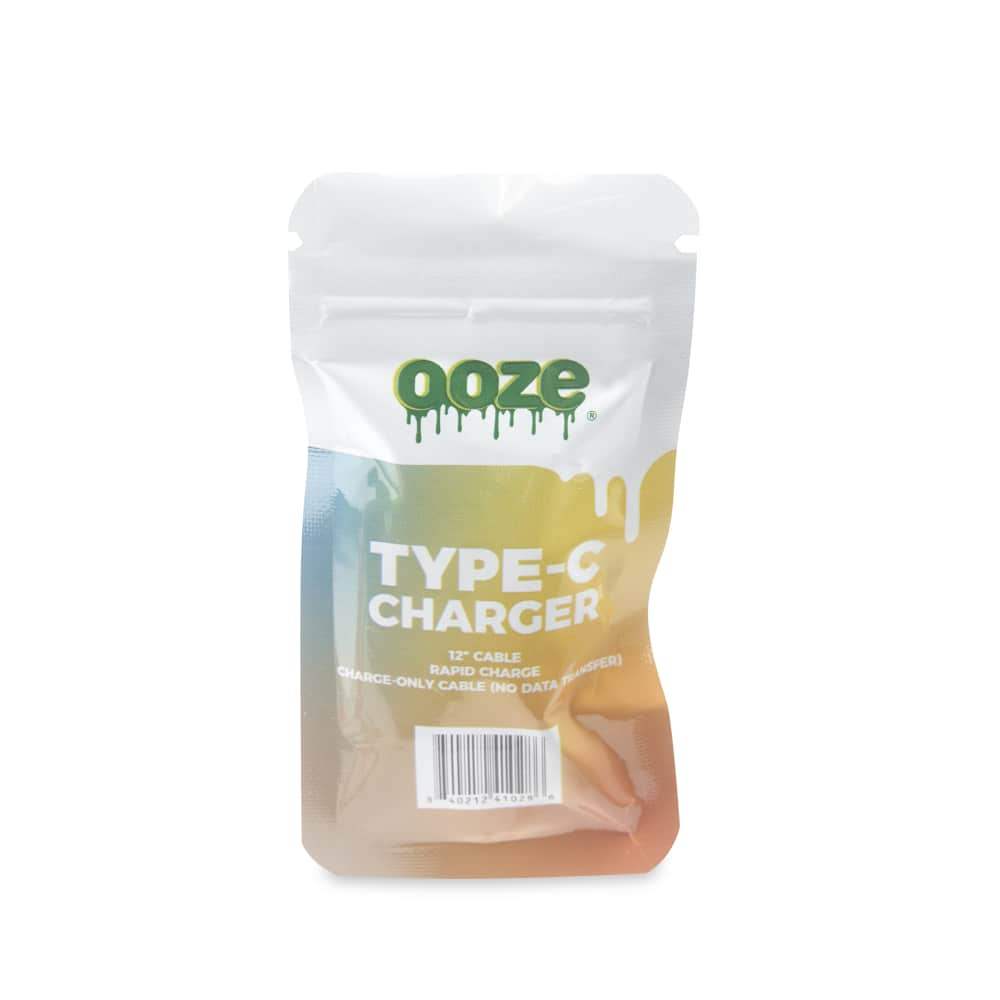 Description
Type-C chargers are becoming more and more common, so it's never a bad idea to have a backup charging cable on hand! This is the exact same cord that comes with any Ooze pen that includes a type-c charger in the original packaging. These chargers will only charge a device, they are not compatible with data transfer. Ooze chargers have built-in overcharge protection that preserves your battery life long-term. It stops the flow of energy into the battery once it reaches full charge, which is why we require any Ooze battery to only be charged with an Ooze charger, or else the warranty on your device is void.
Features
TYPE-C | Type-C chargers are a super common charger type. Check the port on your device, if it looks like a long, flat rectangle with rounded corners, your device is compatible with type-c charging.
REPLACEMENT | This is a replacement charger for any Ooze vape battery that has a type-c charging port. Replace the original or keep a backup on hand.
LENGTH | This charging cable is 12", or one foot, in length. It gives plenty of room to plug the adapter into a wall charger and lets the device rest on the ground without dangling.
RAPID CHARGE | Recharge your vape faster than ever! Ooze type-C cables are designed for rapid charging.
OVERCHARGE PROTECTION | If you're someone who leaves their pen on the charger for hours, or even overnight, you might notice the battery life getting shorter. Our chargers prevent overcharging, preserving the battery life over time.

*USB Chargers must be used with Wall Plugs that are designed for USB Ports. Gaming devices, computers, and other electronics are not covered under warranty.