Ooze Resolution Glass Cleaning Res Wipes - 100Ct
Sale price
$7.00
Regular price
Unit price
per
Sale
Sold out
The mission of Ooze Resolution is to promote healthier habits by providing the tools that simplify and ritualize the product care process. Res Wipes make it easier than ever to maintain a fresh, clean piece sesh after sesh. Damp but not soaking wet, the wipes have scrubber dots on one s... read more

Easy Returns

Free USA Shipping on Orders $80+

Secure Checkout

Earn Ooze Tokins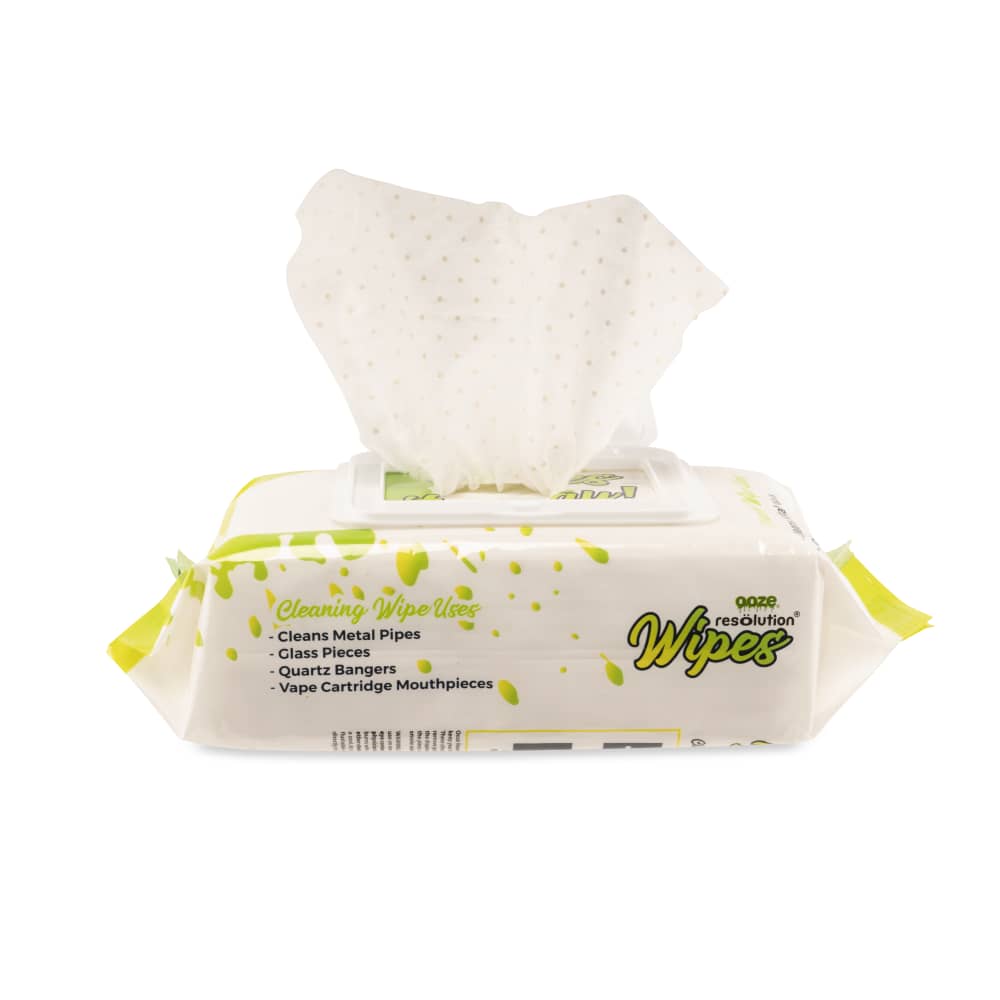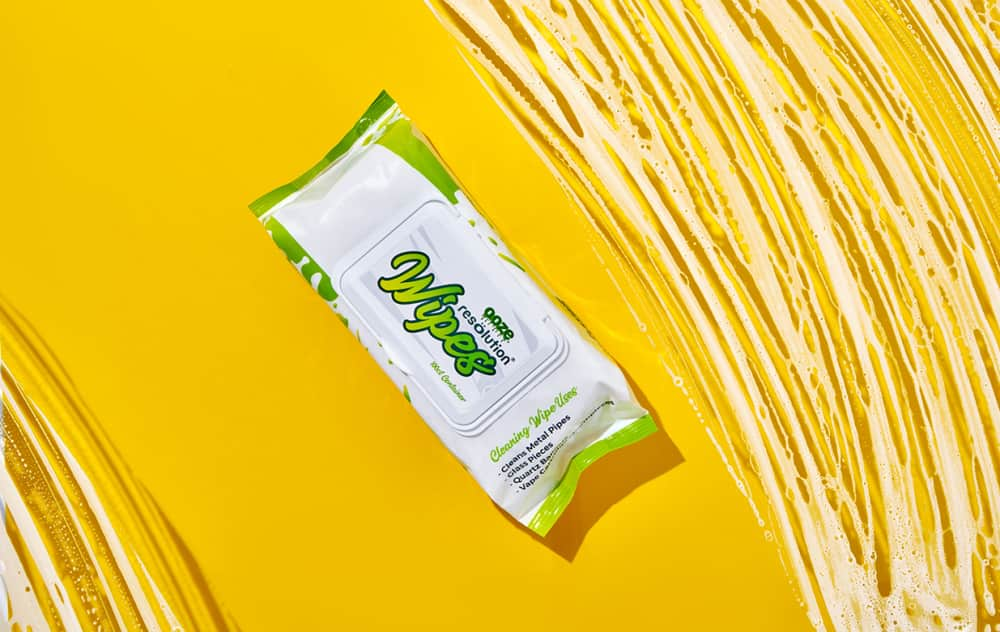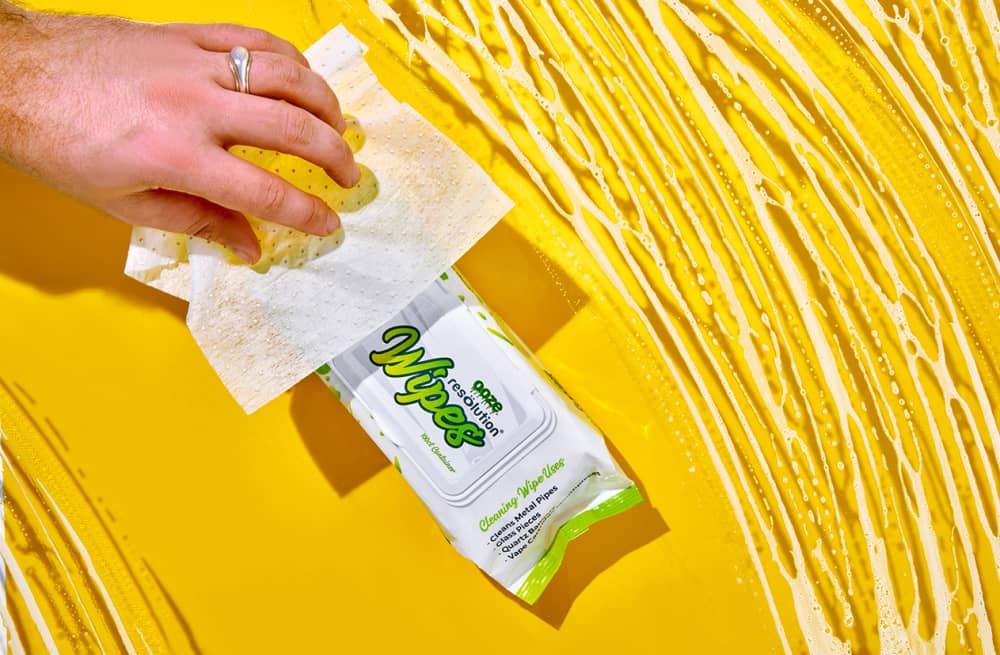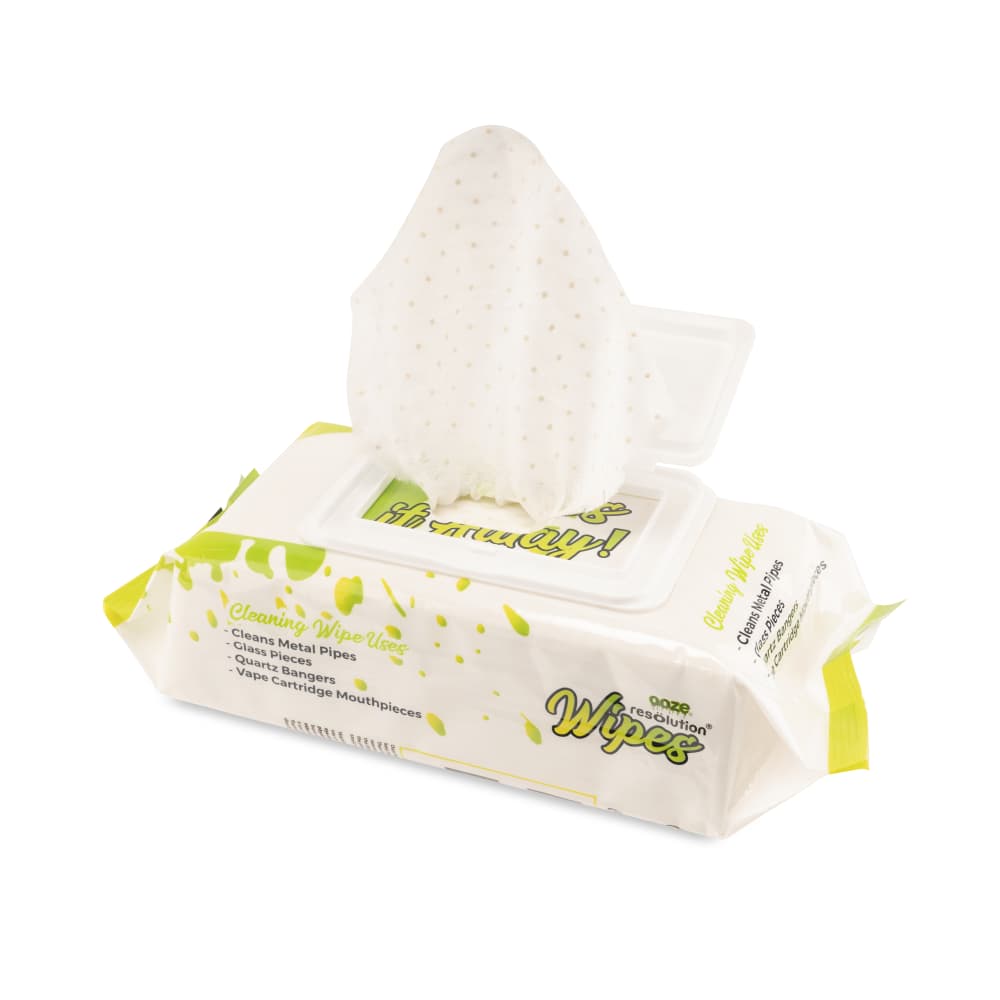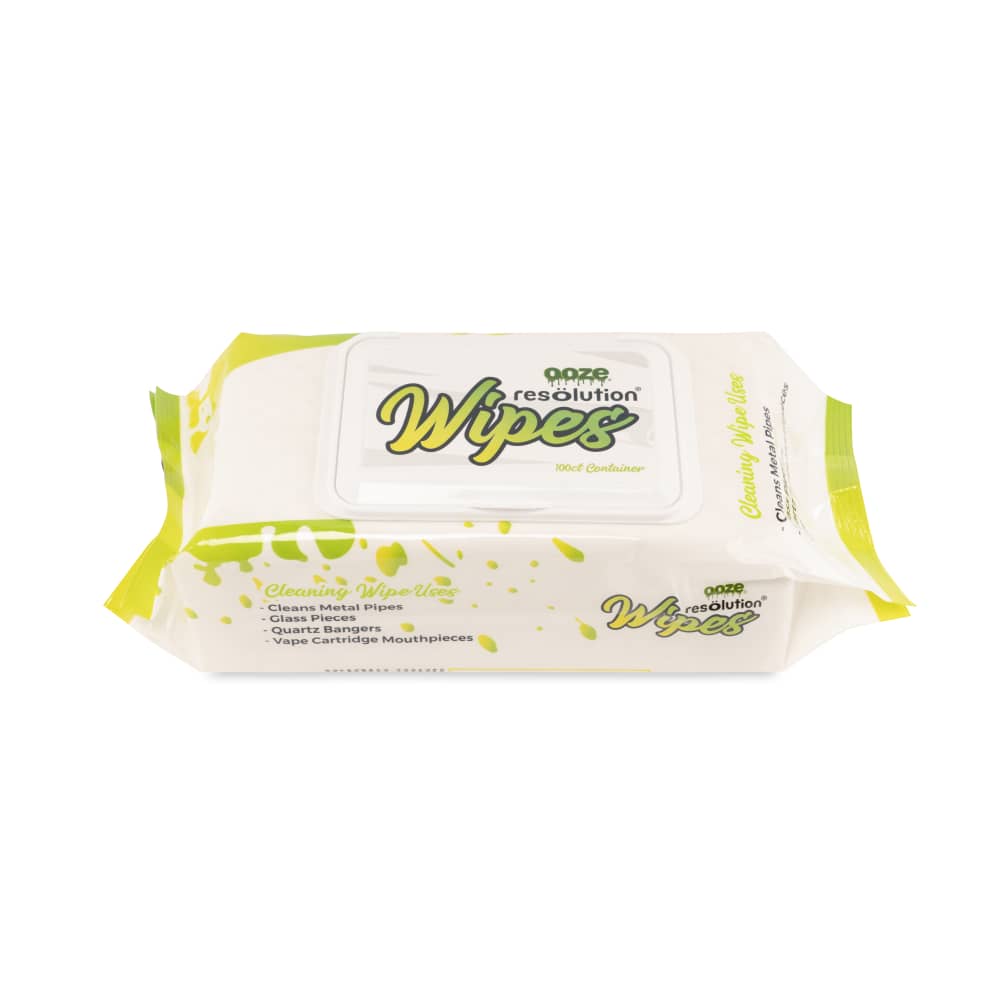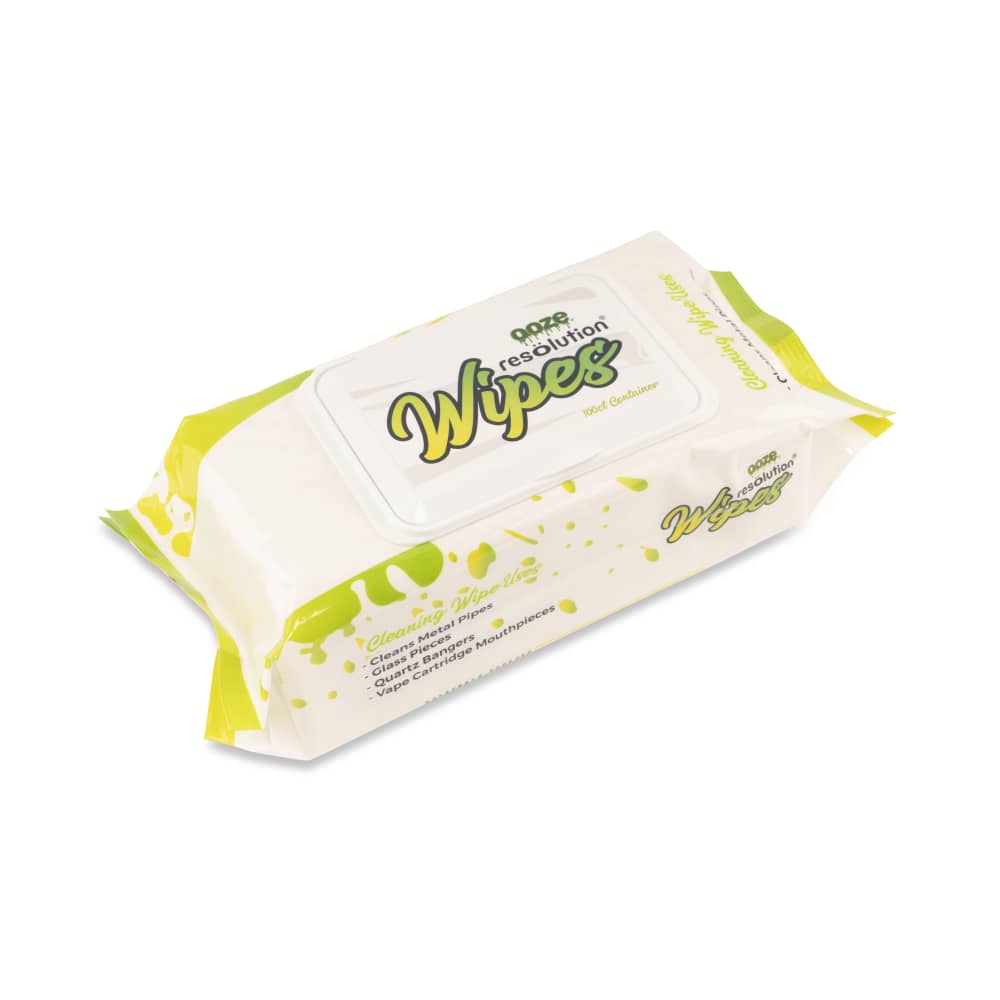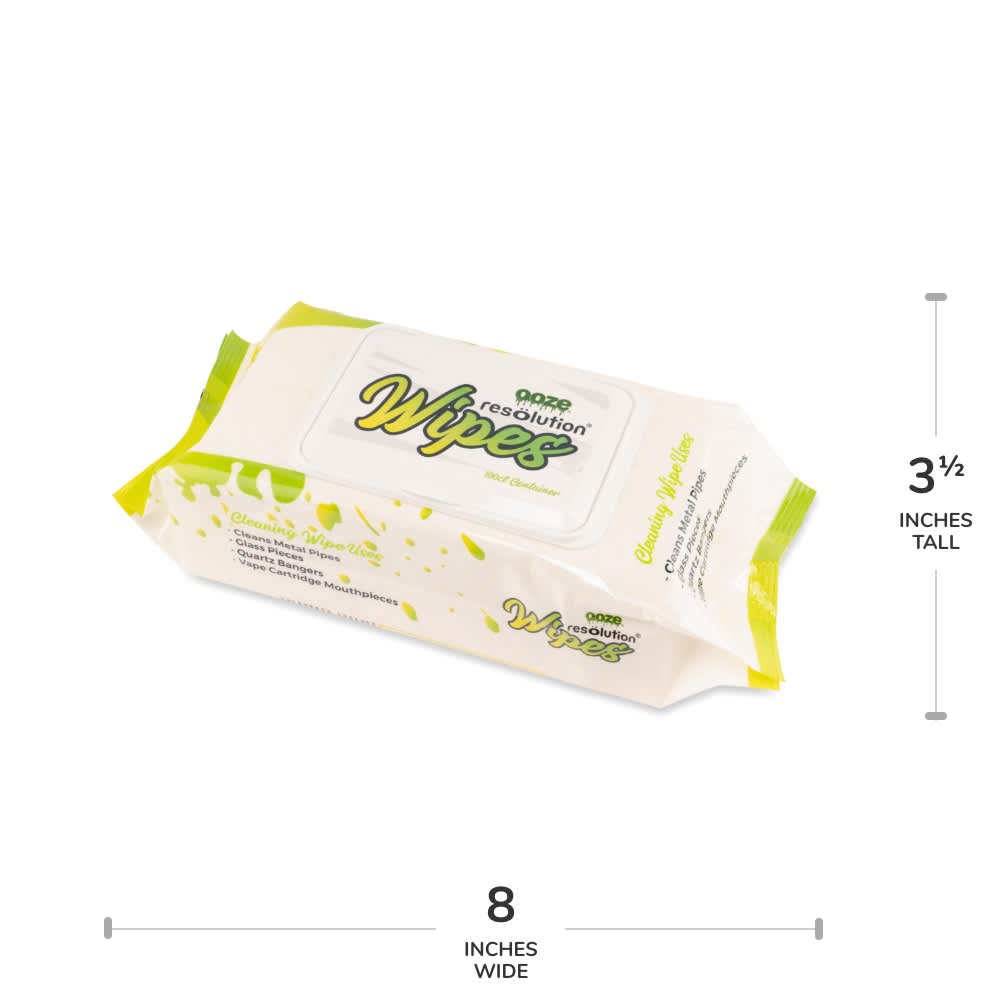 Description
Ooze Resolution Res Wipes make it easier than ever to keep your favorite glass smoking pieces sparkling clean. These wipes have little scrubber dots that easily remove gunk, grime, and resin build-up. Pull one out of the dispenser and apply directly to any dirty areas on the piece, or clean up any residue left behind after a smoke session. Let the piece dry completely before the next use, and enjoy a session from a fresh piece that has a light, citrusy scent that does not smell like chemicals. Keep a 100-pack of wipes around to freshen up before each time you light up.
Features
RES WIPES | Ooze Resolution Res Wipes are cleaning wipes intended to quickly wipe down a hand pipe, bubbler, bong, or rig to remove excess resin buildup between smoke sessions. Use them to clean every inch of your smoking station.
CITRUS SCENT | Res Wipes have a light, fresh citrusy scent. Using a Res Wipe will leave whatever was cleaned with a delightful, lemony aroma that doesn't smell like harsh cleaning chemicals.
SCRUBBER | Each Res Wipe has a side that is covered with tiny scrubber dots. These provide grip to catch and remove resin and other dirt and grime from the surface. The opposite side is smooth for a more delicate touch.
NON-FLUSHABLE | Res Wipes are NOT flushable wipes. Flushing these wipes will cause damage to sewage systems. Toss used wipes directly in the trash.

*USB Chargers must be used with Wall Plugs that are designed for USB Ports. Gaming devices, computers, and other electronics are not covered under warranty.