Retractable Lanyard with Vape Holder - Chroma
Sale price
$5.00
Regular price
Unit price
per
Sale
Sold out
Always keep your Ooze pen within reach by connecting it to an Ooze lanyard! It has a silicone loop on a retractable leash to securely hold your vape pen, lip balm, lighter, or other small essentials.  read more

Easy Returns

Free USA Shipping on Orders $80+

Secure Checkout

Earn Ooze Tokins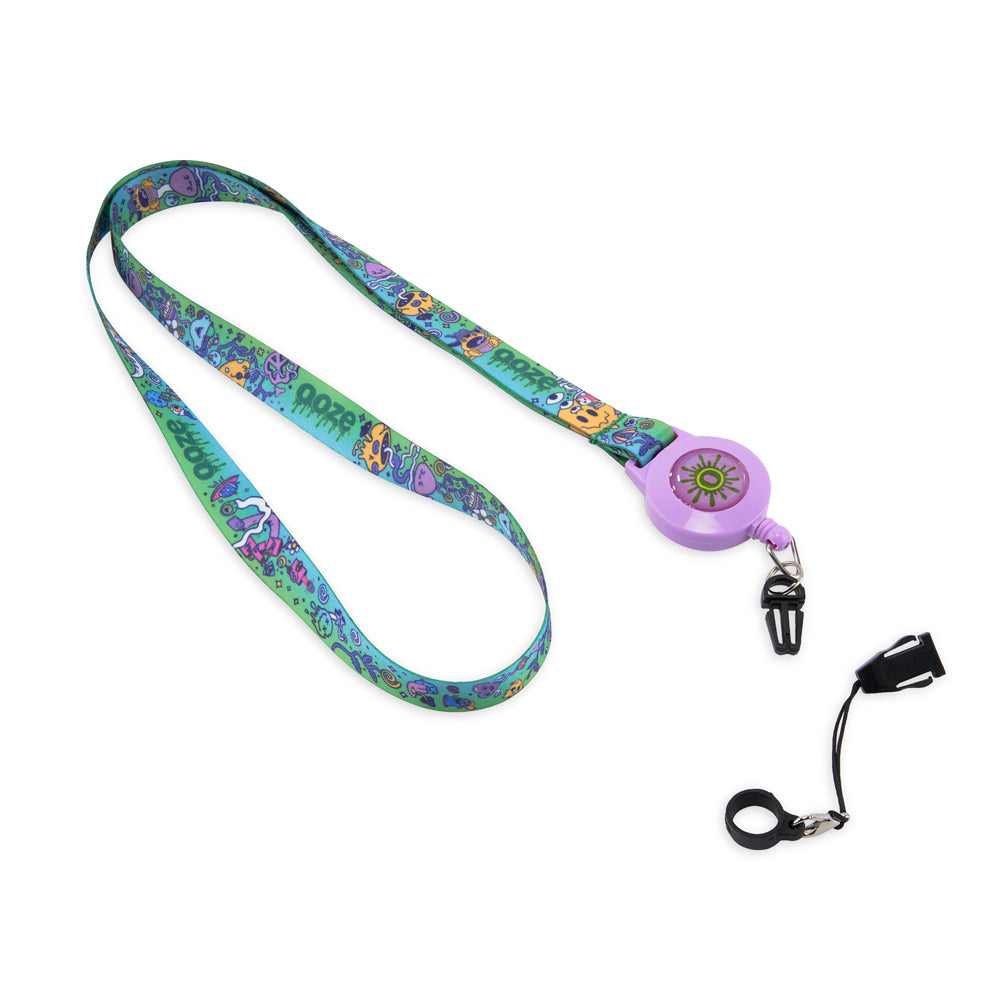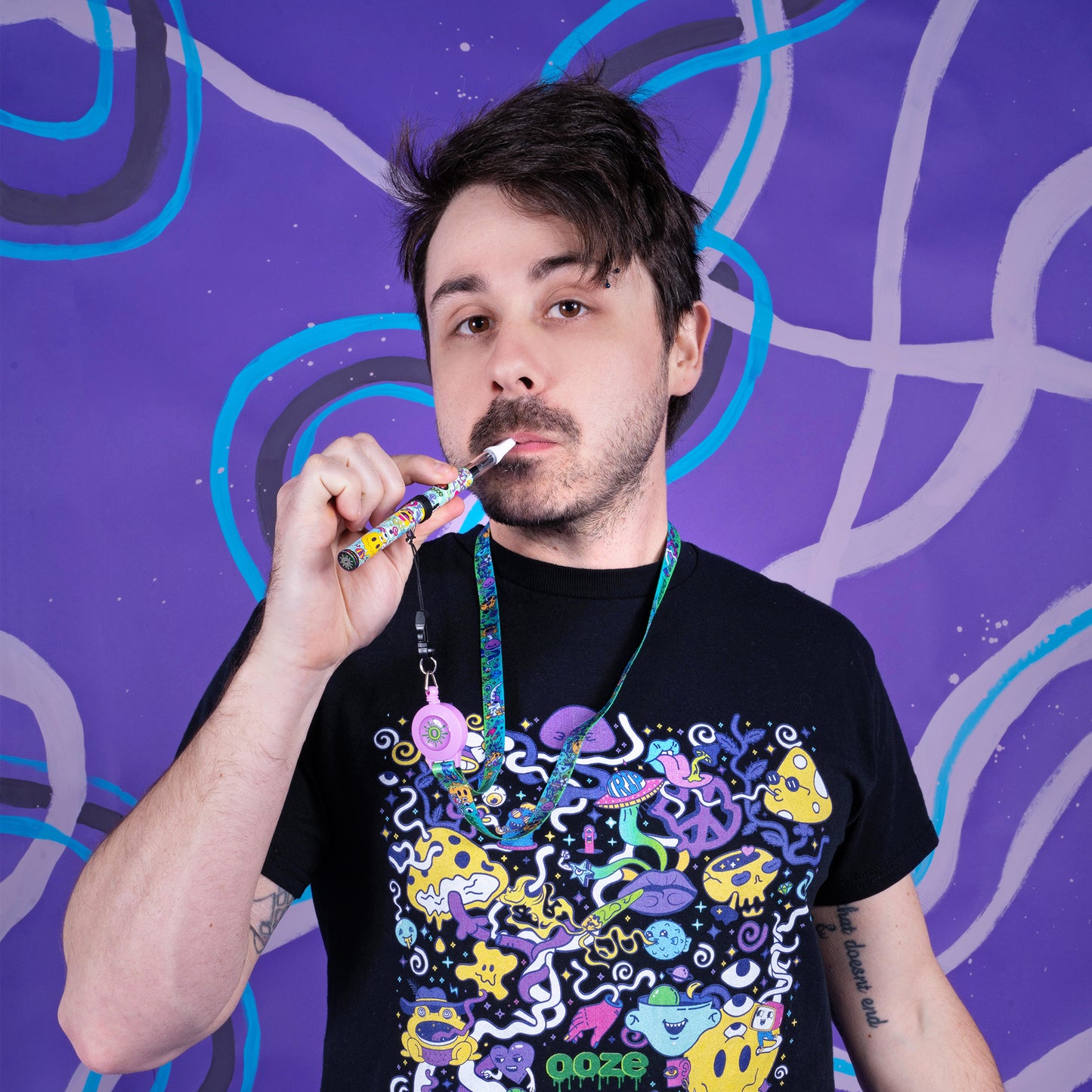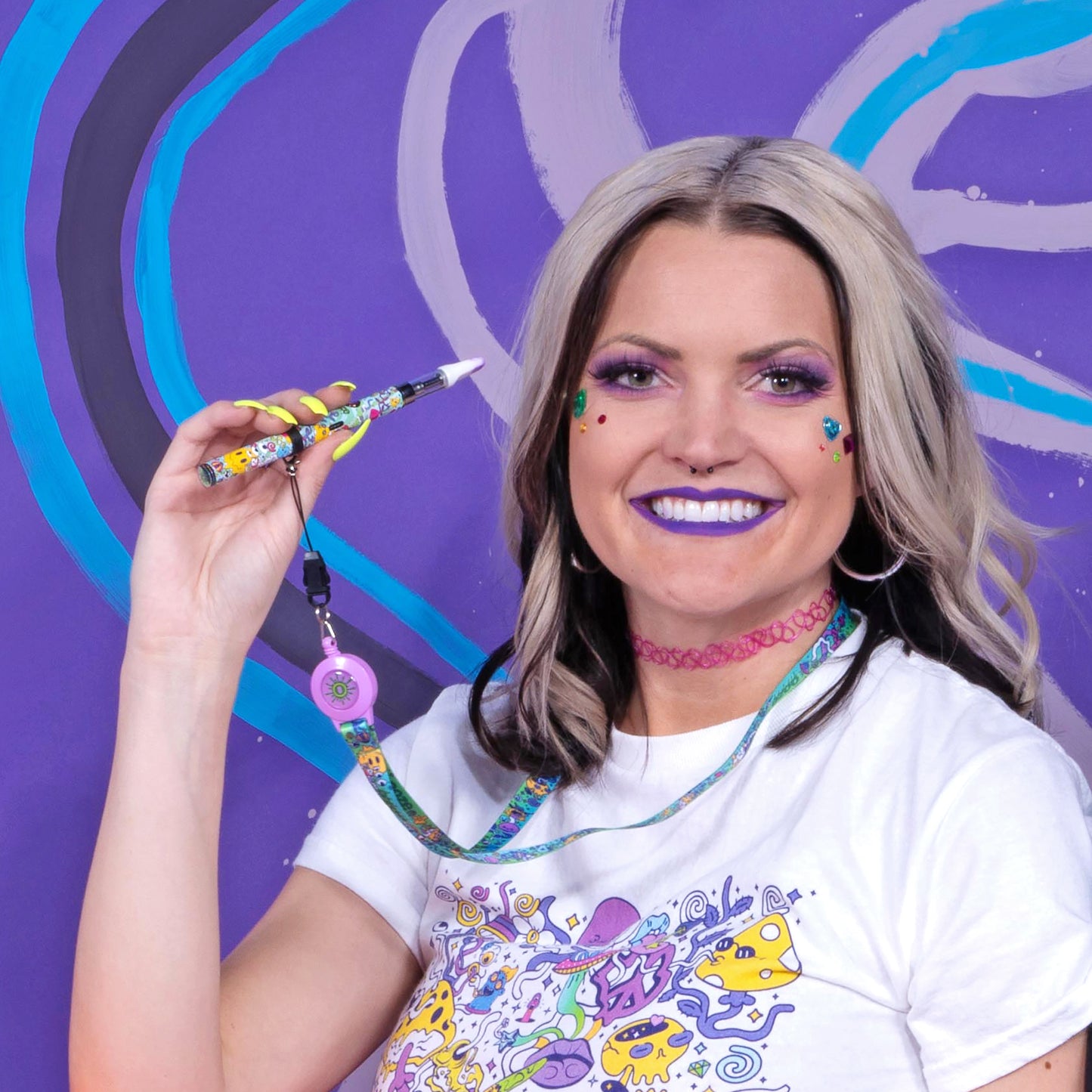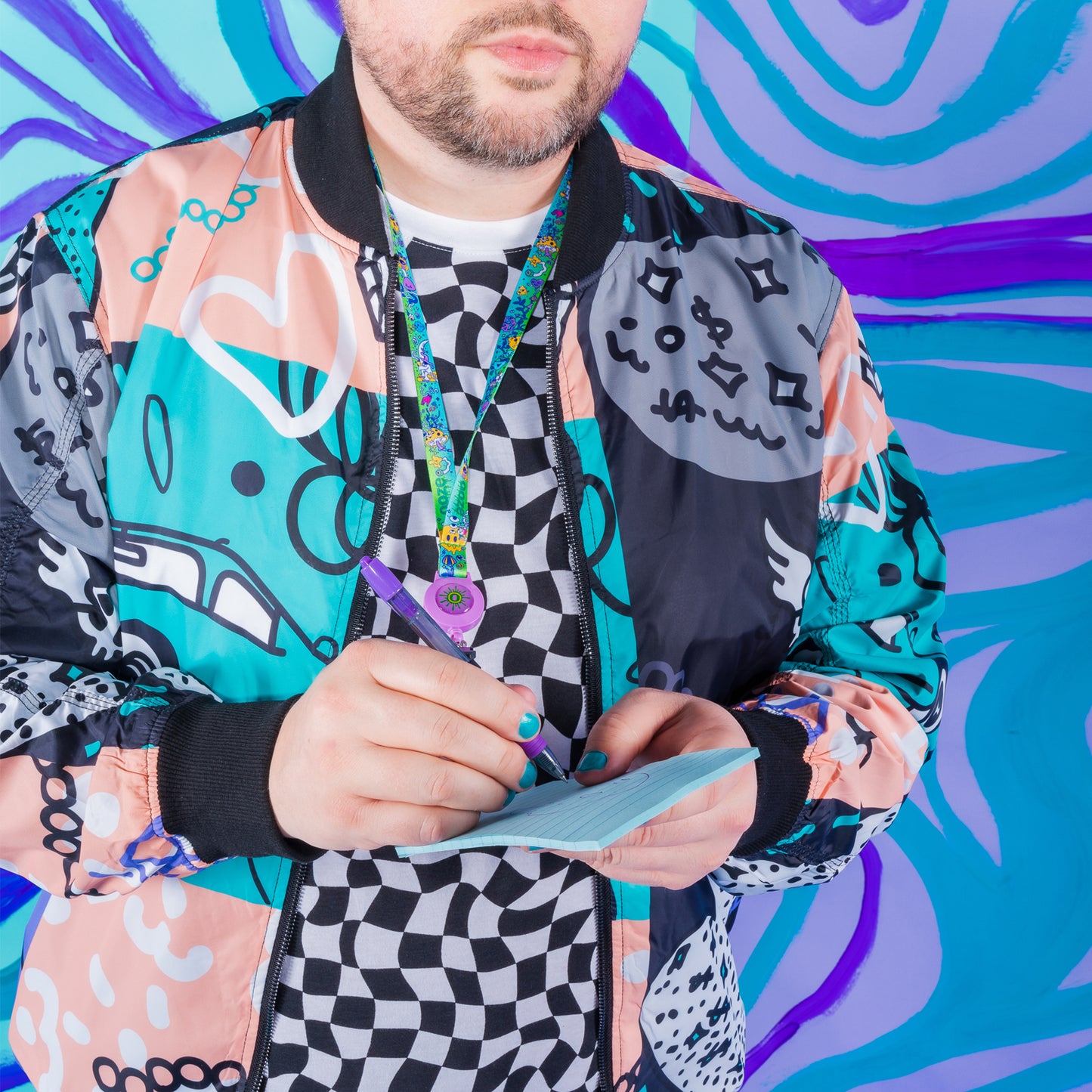 Description
Ooze lanyards are perfect for college students, tailgates, music festivals, hiking, or anytime you want to have your vape close by without needing to go into your bag a million times to grab it and put it back. Just slide it through the silicone loop, and it will hang securely from your neck.
Let a close friend hit it without even removing it from your body, just have them pull on it, and the retractable leash will extend easily. Double up the lanyards and keep your lighter on you all day and night! Send all the lighter thieves away disappointed because they can't sneak off with your precious source of heat.
The silicone loop is tight enough to make it obvious if someone is tampering with your things. The fabric strap is strong, tear-resistant, and silky smooth against the skin. The Ooze lanyard is an easy way to rep the Ooze Life while adding a layer of security to your most precious belongings.
Features
CHROMA | Experience our 2023 Theme of the Year: Chroma, a vibrant world that revolves around good vibes. Vivid colors and playful characters transform doom and gloom into a fun celebration!
LANYARD | Ooze lanyards are so much more functional than the standard lanyard keychain. They can hold keys, but also have a silicone loop to hold an Ooze pen, vape, lighter, or any other small accessory.
RECTRACTABLE | The silicone loop is attached to a retractable clip. This means that the lanyard can extend 2 full feet, allowing others to use your things without removing them from your neck.
SECURITY | Keep your things with you at all times! You'll know exactly when someone is trying to walk away with your goods when they're attached to the lanyard. No need to fish around in your bag every time you want to hit your vape.
ANY OCCASION | The Ooze lanyard is perfect for so many different occasions. Attach car, house, or dorm room keys to it, take it tailgating, to a festival or concert, hiking, or on other outdoor excursions.