Ooze Hyborg Silicone Glass 4-In-1 Hybrid Water Pipe And Dab Straw - Shimmer Purple
Sale price
$33.00
Regular price
$47.00
Unit price
per
Sale
Sold out
The Ooze Hyborg is your new built-in smoking buddy! This 4-in-1 silicone glass hybrid piece has a crazy number of features that will have your head blasting off into the stars. This robot-inspired device doesn't have a face, but will always greet you with excitement. Created in tandem w... read more

Easy Returns

Free USA Shipping on Orders $80+

Secure Checkout

Earn Ooze Tokins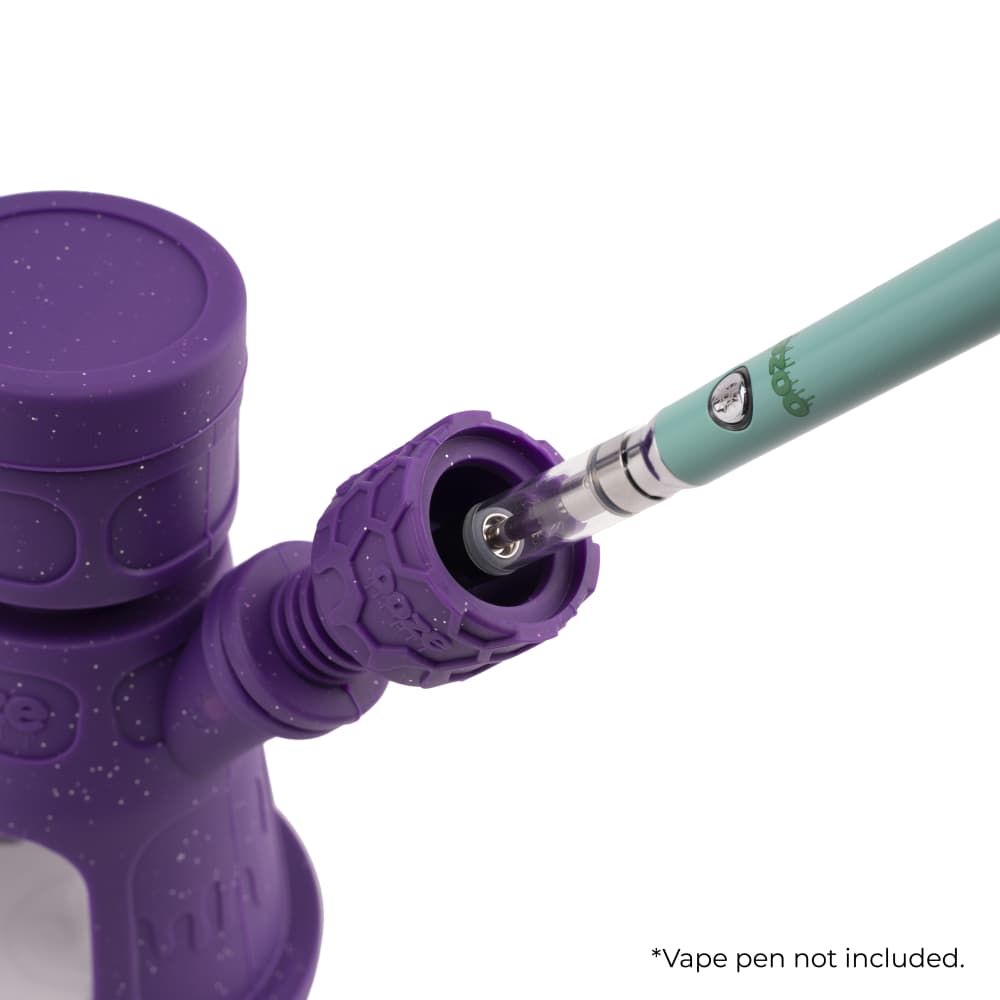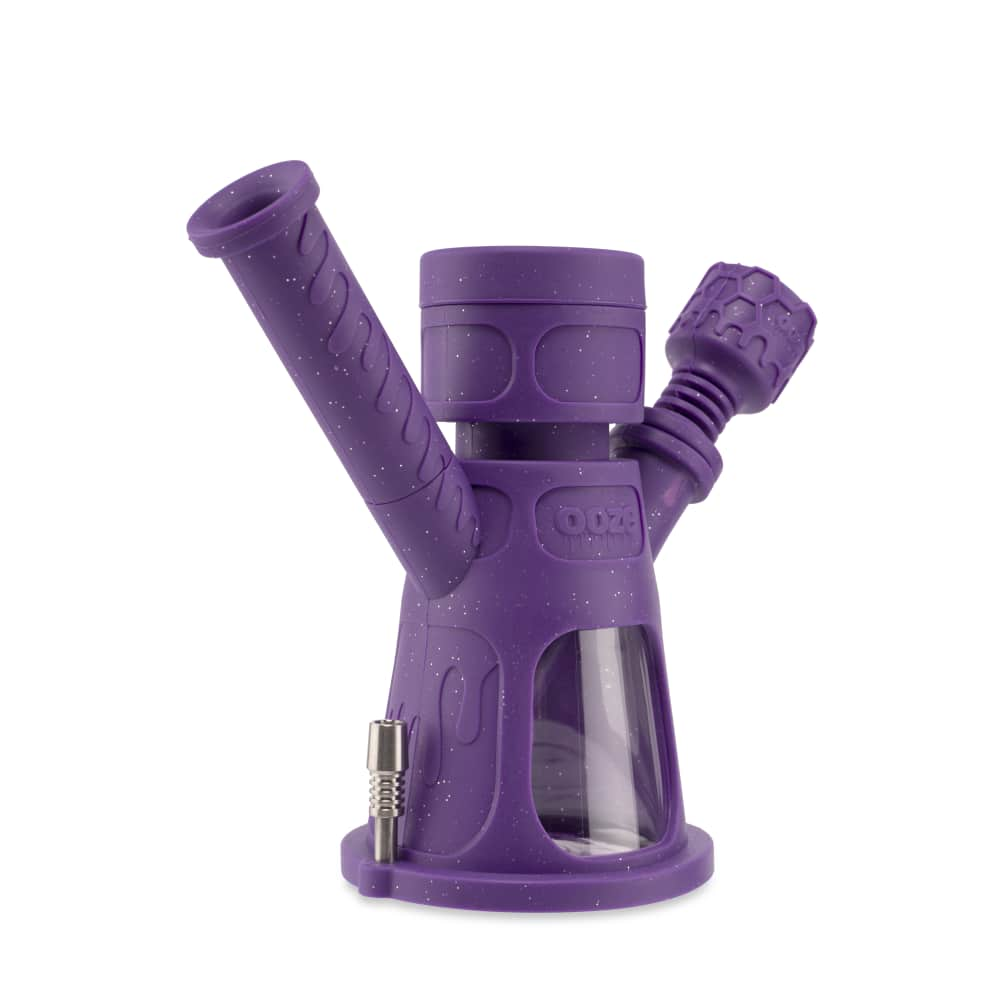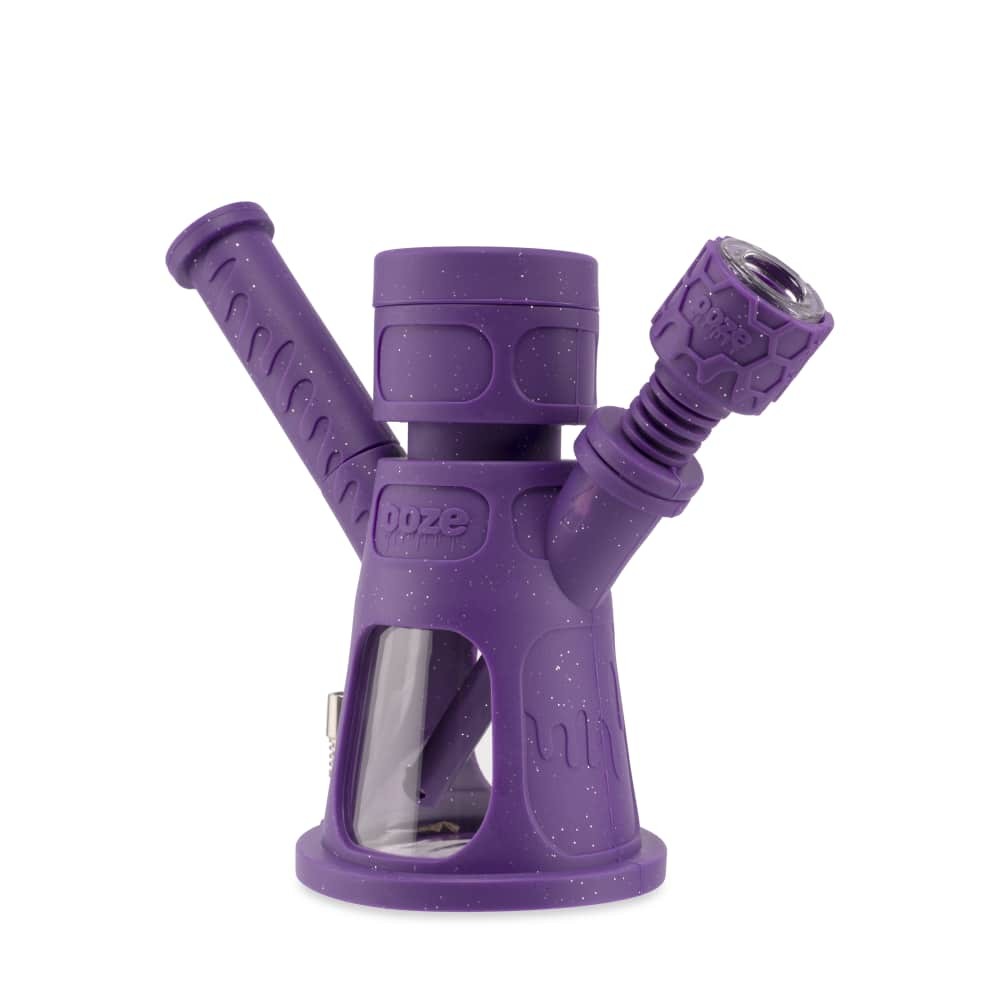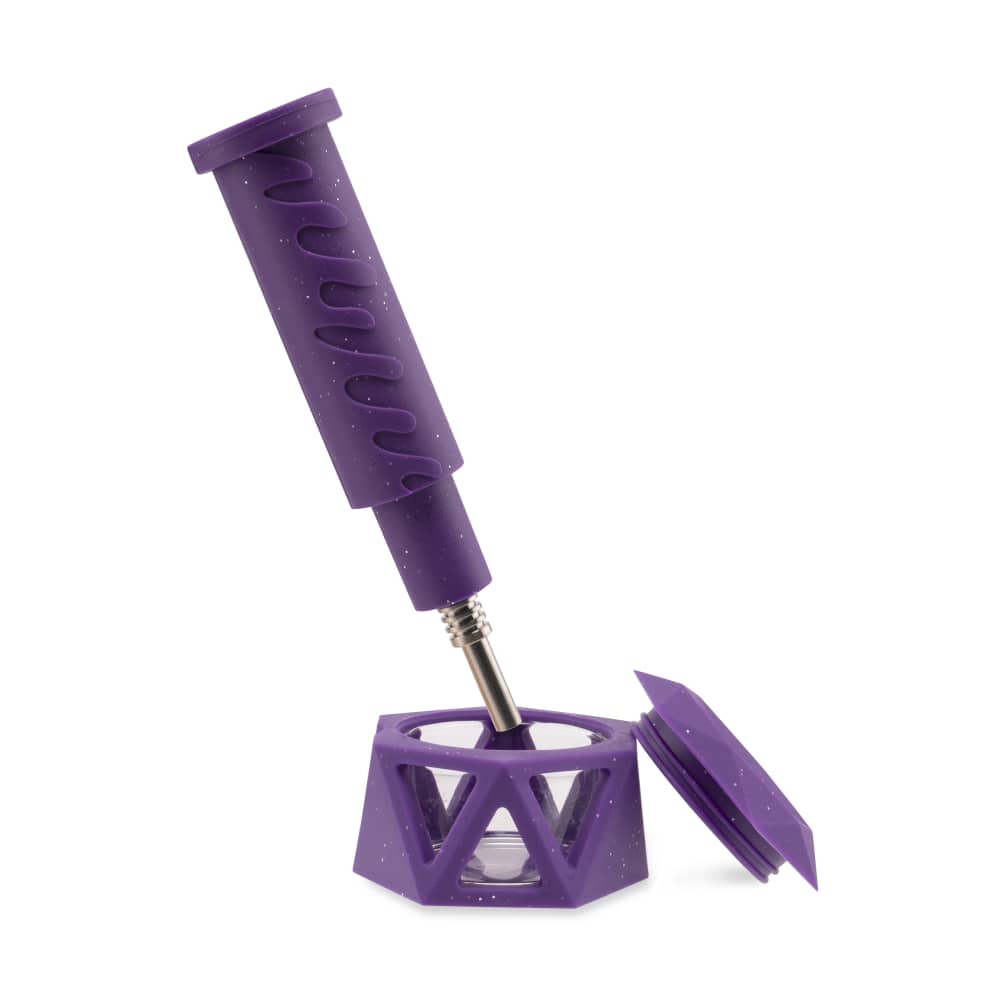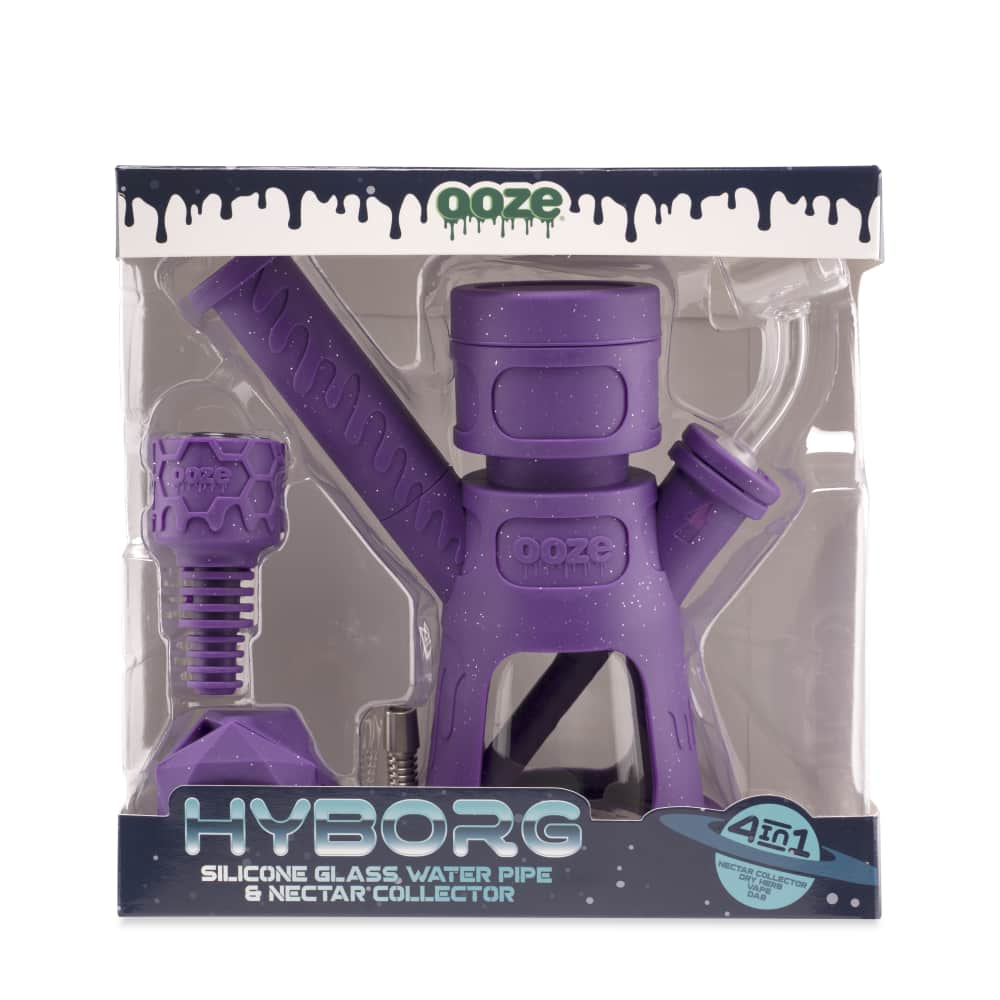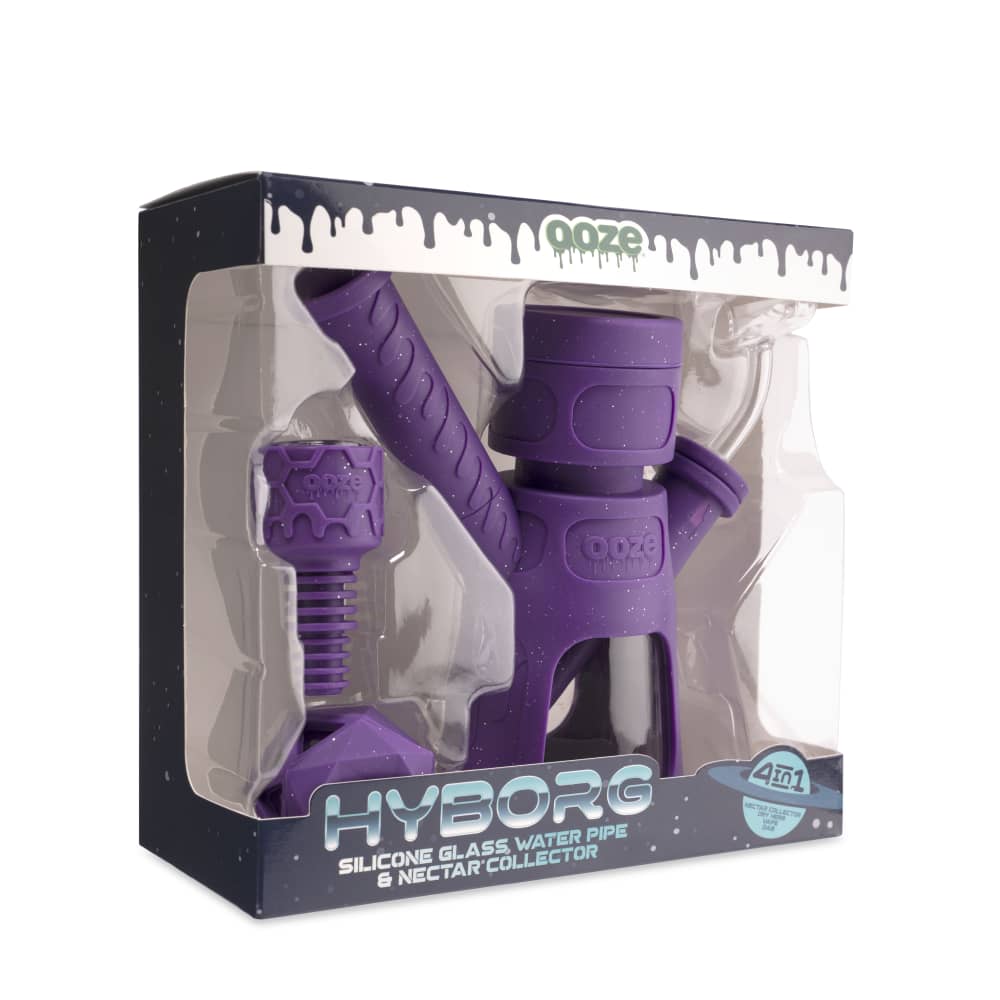 Description
Made of strong borosilicate glass and food-grade silicone, the Hyborg is ready for battle. Extremely sturdy with a wide base, it has 4 different functions expertly packed into a relatively compact, futuristic device. The large water chamber is made of glass so you can taste the terpenes and not your silicone, with a silicone band wrapping around the bottom for added cushion. Use the matching Armor Bowl for the bong function. Attachments insert into the short arm, giving the Hyborg a range of distinct functions. This bowl piece has a versatile 14mm and 18mm downstem that is compatible with tons of water pipes, which means that you can add a bit of Hyborg flair to any bong you already own. Pull the glass insert piece out of the silicone to reveal flat and round grooves meant for an Ooze pen. Insert the cartridge tip for a super smooth vape experience. When you and the Hyborg are ready to turn things up a notch, it's time to switch over to concentrates. The Hyborg features a 28mL storage container where the "head"sits, and includes a matching Geode silicone glass stash jar to secure your wax until it's time to dab. Insert the Thermal Banger and heat it up with a torch. Load in the dab and the Hyborg will be firing on all cylinders! For a more hands-on approach, pull out the mouthpiece and insert the titanium nail that sits under the mouthpiece arm to form the dab straw. Heat the nail and take a dab right out of the Geode, or any other heat resistant container.
Features
4 WAYS TO SMOKE | The Hyborg is a versatile piece that can be used in 4 different ways: as a bong, dab rig, dab straw, and Ooze vape pen adapter (vape pen battery sold separately).
SILICONE & GLASS | This is a high quality device made of durable, long-lasting materials. The Hyborg is made of strong borosilicate glass on the water chamber, stash jar, and accessories, and food-grade, heat-resistant silicone for durability.
ACCESSORIES | The Hyborg was designed to resemble a robot and is equipped with all the accessories needed to switch between functions. It includes an Ooze Armor Bowl that has a 14mm and 18mm downstem, a thermal banger, and a titanium nail for the dab straw.
STASH JARS | The Hyborg includes two different stash jar options for storing concentrates. A 28mL glass jar sits inside a silicone bowl where the Hyborg's "head" sits. The package also includes a separate, matching Geode silicone glass stash jar.

*USB Chargers must be used with Wall Plugs that are designed for USB Ports. Gaming devices, computers, and other electronics are not covered under warranty.