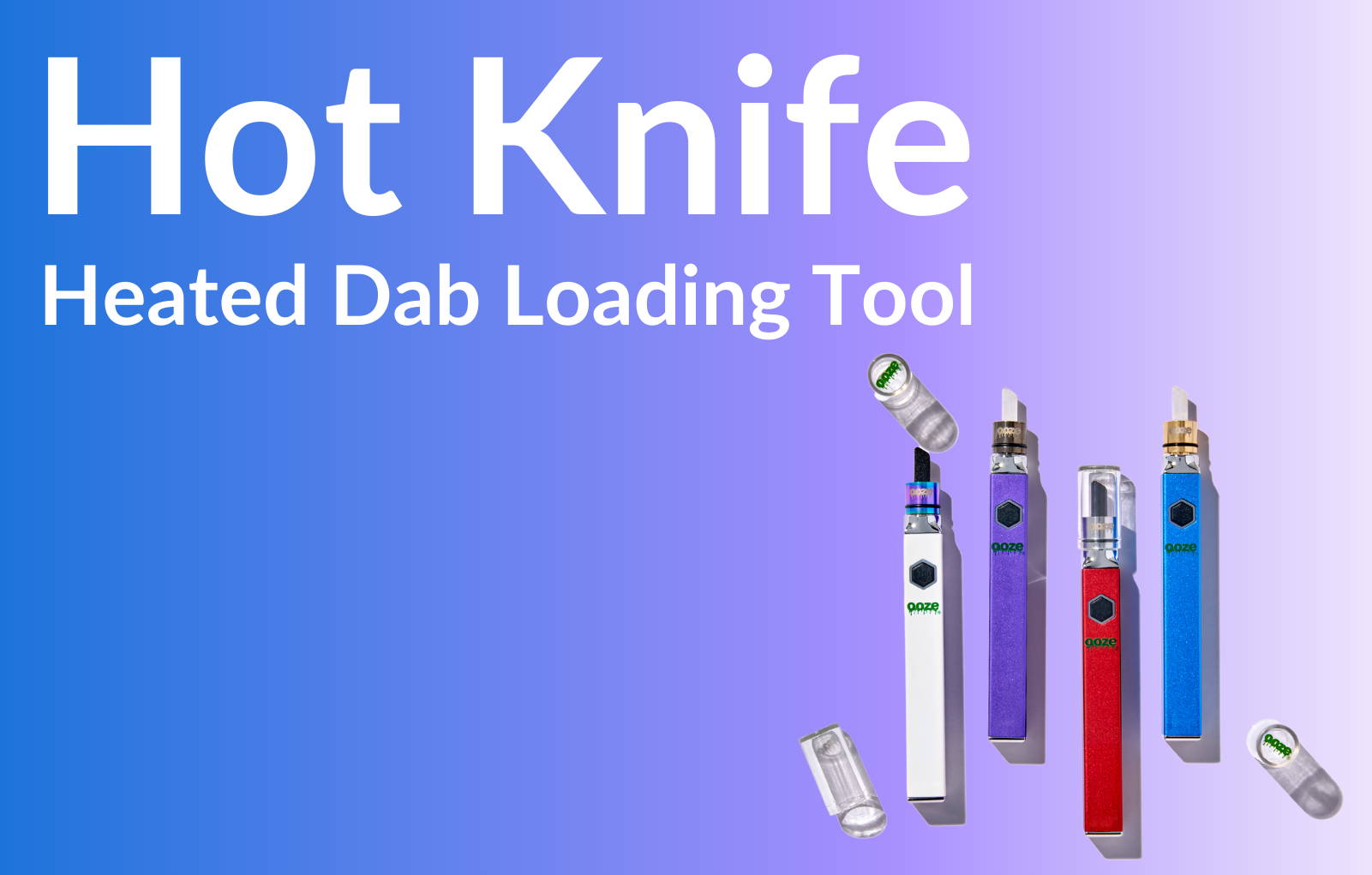 ---
---
Upgrade Your Dabbing Experience
Upgrade Your Dabbing Experience

No need to buy a new vape battery! The Ooze Hot Knife Electric Dab Tool is compatible with almost any 510 threaded vape pen battery that has a button.
Dabbing doesn't have to be a sticky situation. With the Ooze Hot Knife, you can take dabs anywhere. You will be amazed at how easy and effective this electric dab tool is! 
Traveling with dabs just got easier! The Ooze Hot Knife comes with a unique Travel Cap to protect your Medical Grade Ceramic Tip while you are smoking on the go.
---
How to use Your Hot Knife
---
---
---
Learn About the Hot Knife
Want to learn all about the Ooze Hot Knife? In this blog, we will dive into how to use the Hot Knife, the Hot Knifes's unique features, benefits, and more!

What Battery Should I use with My Hot Knife?
When it comes to finding a vape battery to use with your Hot Knife, we suggest using the Ooze Slim Twist Battery or the Ooze Quad Vape Pen. Both pens are a perfect fit and have tons of voltage settings to try!

---
---