Water Bongs, Dab Rigs & Nectar Collectors
Looking for a fun new smoking piece made of high-quality materials like BPA free food grade silicone and durable borosilicate glass? Ooze has a wide variety of silicone smoking water pipes, glass bongs & bubblers, hand pipes, glass bowls, nectar collectors, dab rigs, and other glass & silicone products!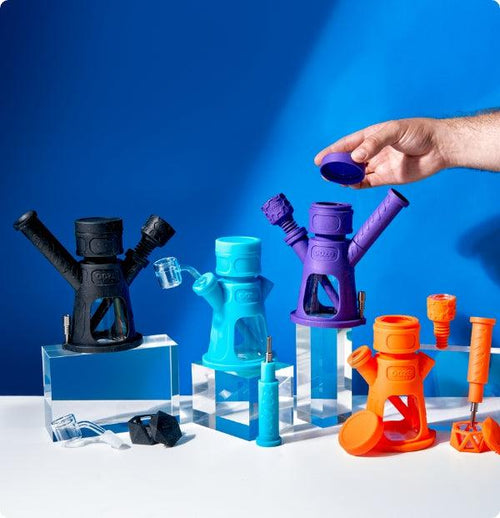 Here at Ooze, we offer so much more than the traditional glass bong and dry herb hand pipe. We design a mix of glass & silicone products that are multifunctional, so you always have a fun new way to smoke without breaking the bank.
Choose from a wide selection of glass & silicone dab rigs, nectar collectors and pipes in many shapes, sizes, and colors. No matter which style you choose, you can be sure that you're getting a heat resistant, durable, and easy to clean product that's built to last for many smoke sessions to come!