Glass Bong & Pipe Cleaner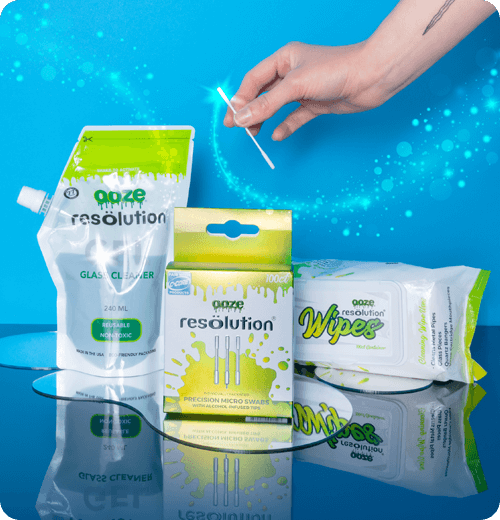 How do bong cleaners work?
Ooze Resolution Gel Glass Cleaner gives your bong the best clean on the market. So, how does this bong cleaner work? This natural clay-based formula quickly removes stuck-on resin from glass bongs, rigs, bowls, tools, hands, and clothing. Plus, it's non-toxic and super easy to use!

To clean your bong, open the resealable pouch, pour some Ooze Resolution into your glass, add bong caps to the ends, and shake it around. Let it sit for a few minutes, and then rinse with warm water to reveal a sparkling piece as clean as the day you bought it!
Why Does My Bong Get Dirty So Fast?
Have any questions about our products?