Electro Barrel Refill Bundle
Sale price
$43.00
Regular price
$46.00
Unit price
per
Sale
Sold out
The Electro Barrel is a serious little ripper! Keep it puffing as powerfully as the day you opened it with the Electro Barrel Refill Bundle. read more

Easy Returns

Free USA Shipping on Orders $80+

Secure Checkout

Earn Ooze Tokins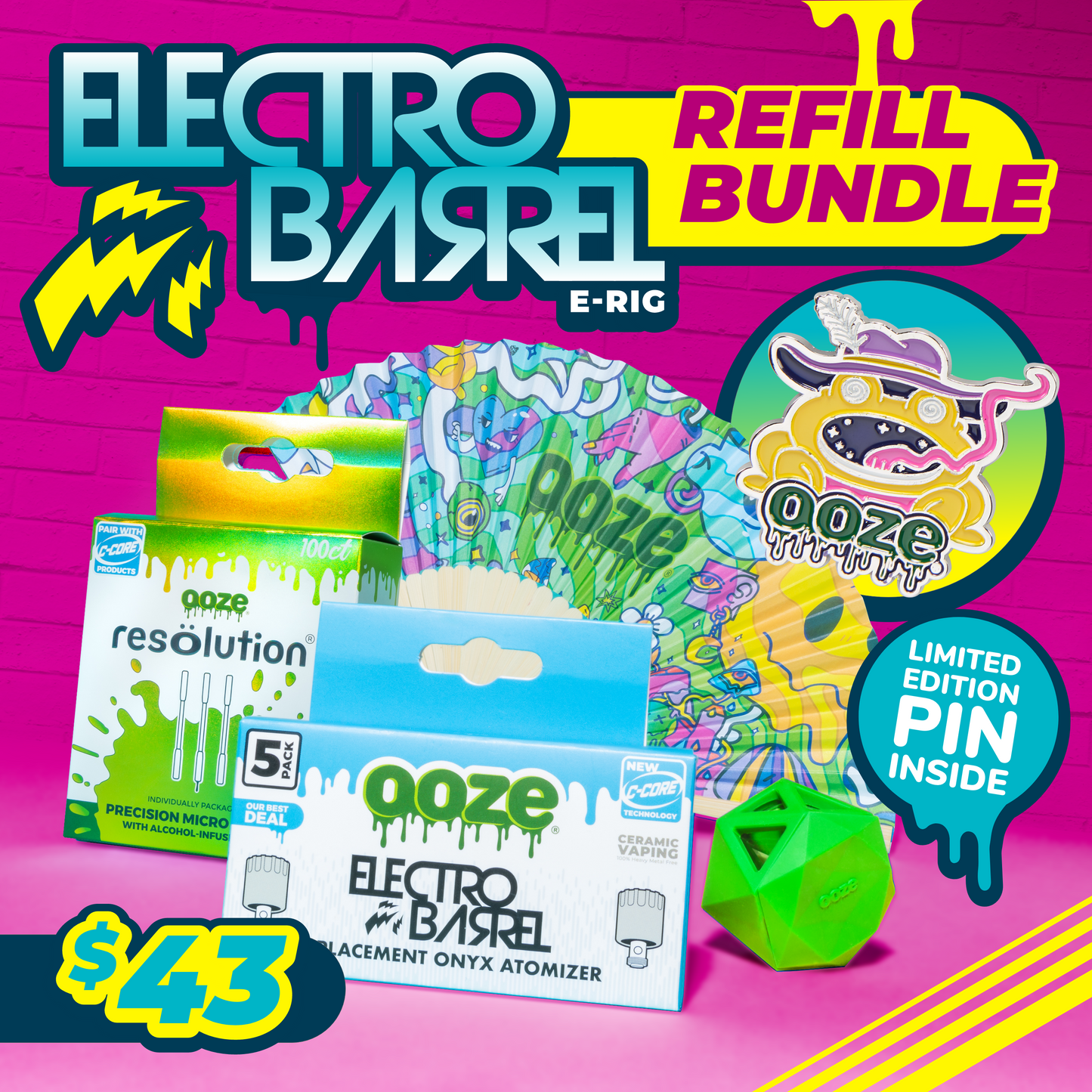 Description
The Electro Barrel is a serious little ripper! Keep it puffing as powerfully as the day you opened it with the Electro Barrel Refill Bundle. It comes with 5 brand new Onyx Atomizers for dabs for days, plus a Geode stash jar. This also re-ups your stash of those handy little alcohol-infused swabs that come in the original package.
We can't stress enough how important daily maintenance of your Electro Barrel is. When you're continuously heating a sticky substance inside, it's inevitably going to get clogged. That's just gravity, baby! But you can prevent giant globs of wax from dripping down into your device, hardening, and then making it impossible to take a pull. IYKYK, am I right?? Give it a wipe down with a Micro Swab or two (you've got plenty to spare now), and don't be afraid to toss your atomizer when it just isn't tasting as fresh anymore.
If you've been using your Electro Barrel to its full potential, then you know that it can induce the dab sweats in an instant. To help combat the uncomfy, sweaty situation, we also included a limited-edition Chroma fan to cool yourself off!
Features
Electro Barrel Onyx Atomizer 5-Pack
100ct Micro Swabs
Geode Stash Jar
Chroma Fan
BUNDLE EXCLUSIVE Enamel Pin