Pronto Electronic Dab Straw 2-Pack Replacement Coils – Fritted Quartz
Sale price
$15.00
Regular price
Unit price
per
Sale
Sold out
The Pronto is an electronic dab straw that is super portable and can be used just about anywhere. The original Pronto kit includes vapor coils, but we also offer these Fritted Quartz coils in a 2-pack replacement pack. read more

Easy Returns

Free USA Shipping on Orders $80+

Secure Checkout

Earn Ooze Tokins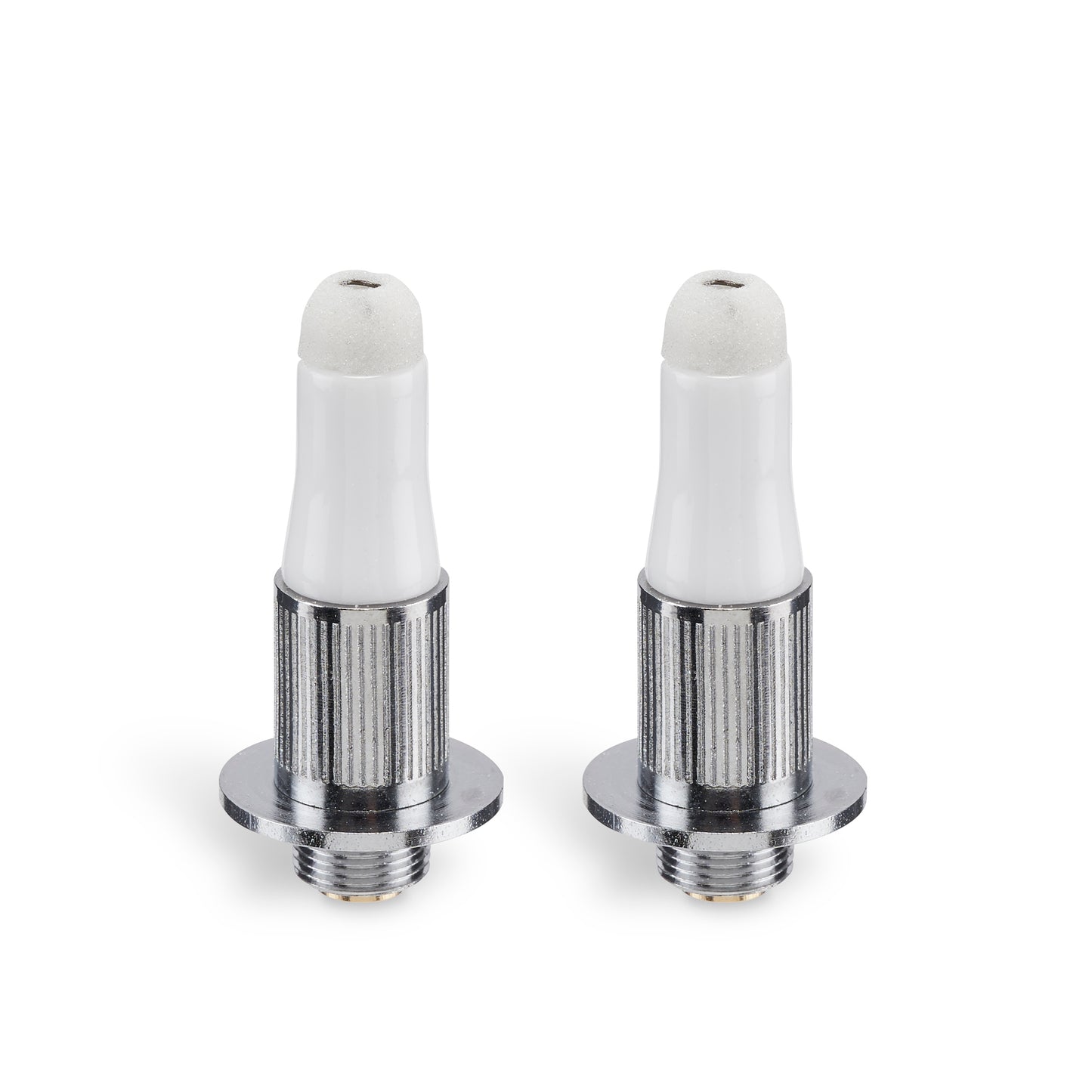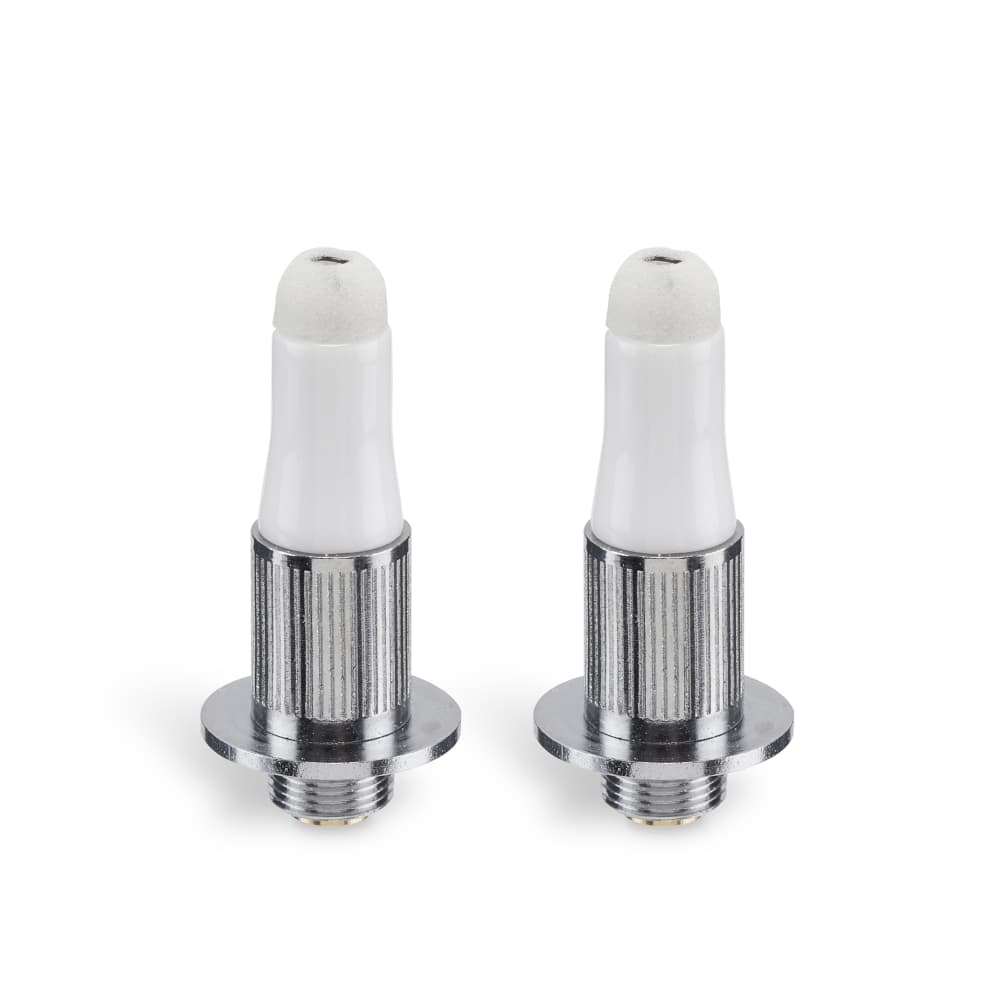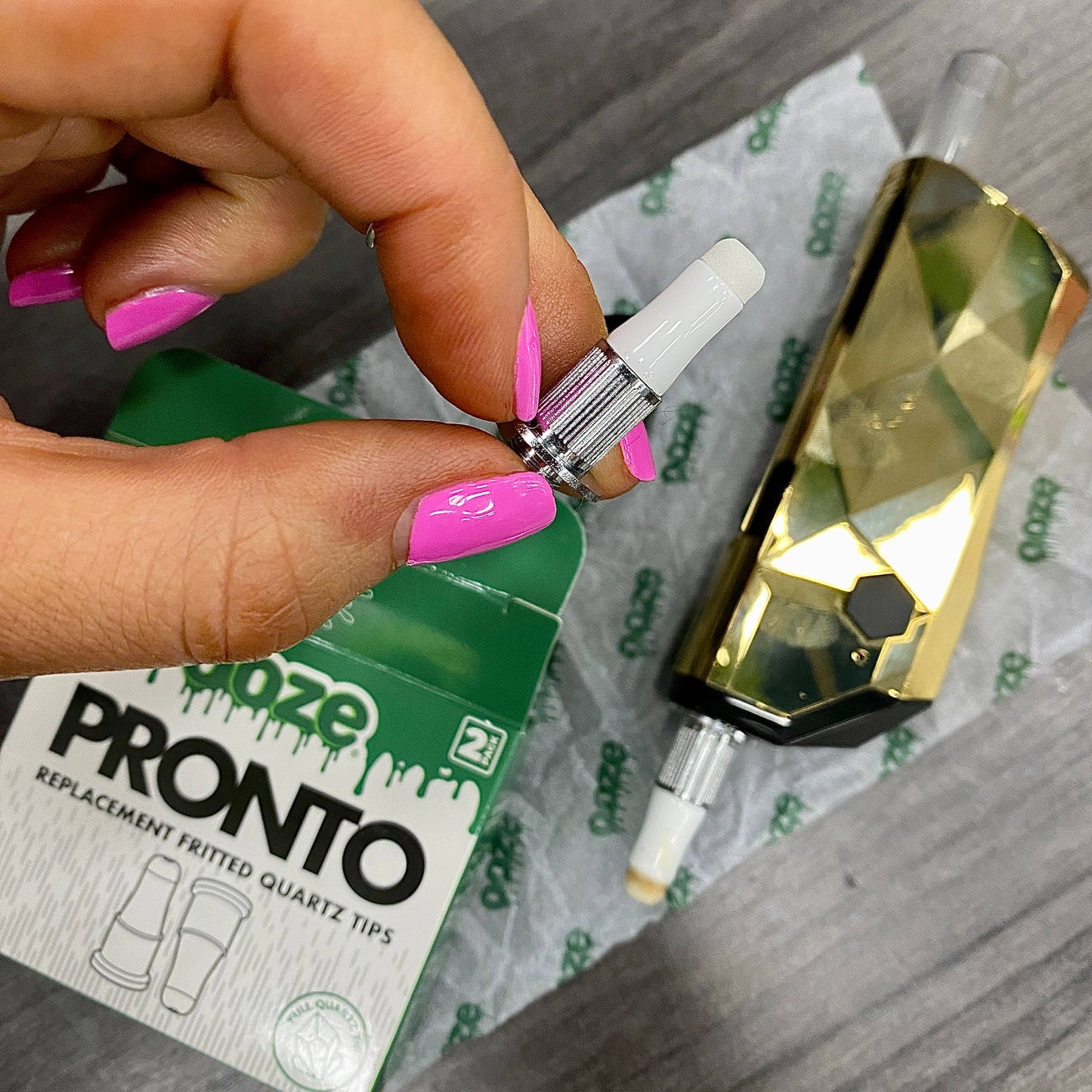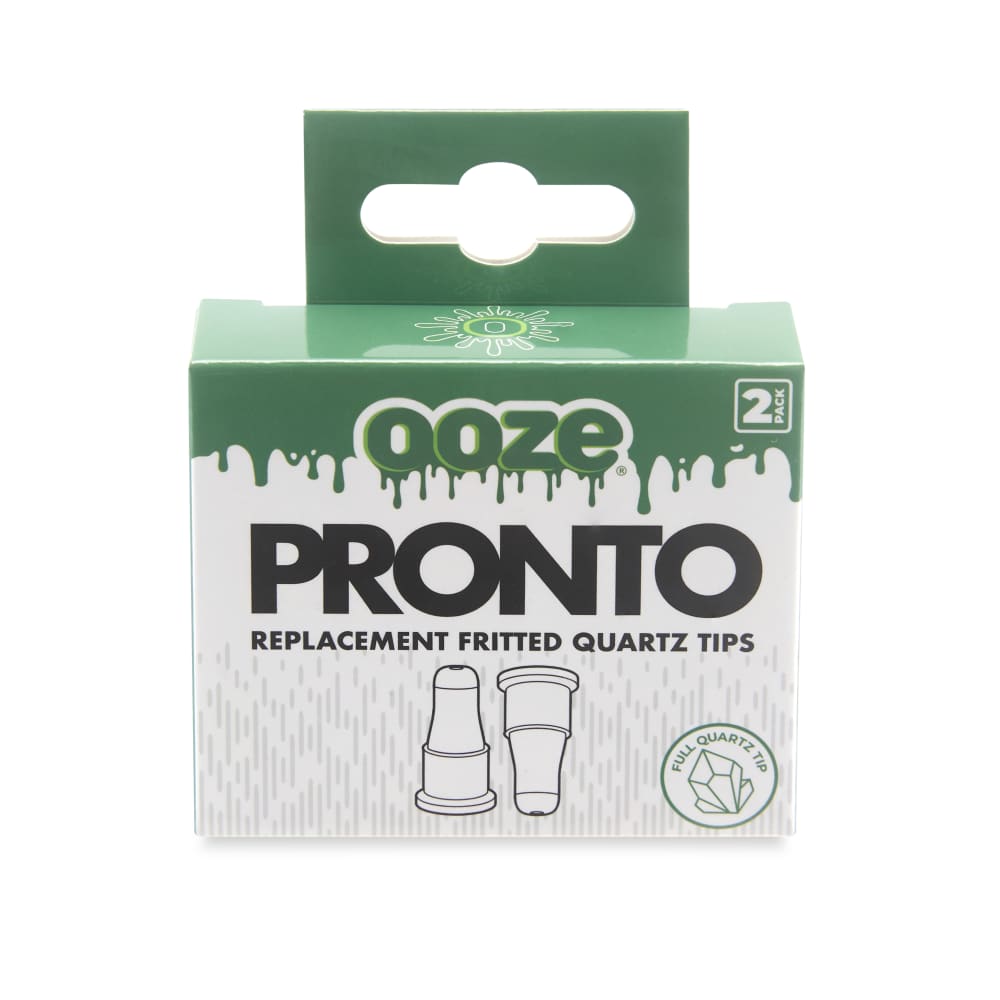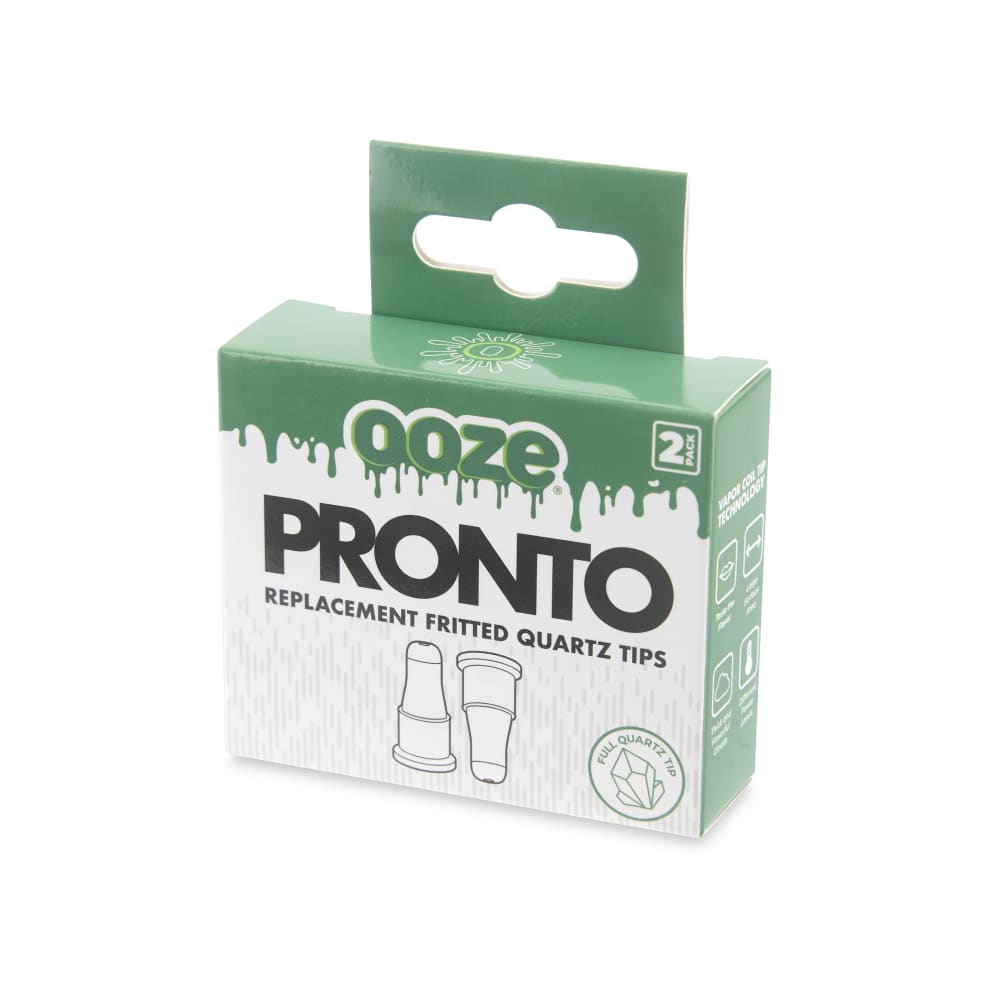 Description
The Pronto's coil is the small white and chrome piece that extends out of the bottom. It's easy to swap out and either clean or replace, just make sure it's cool enough to touch and unscrew it. We recommend using an Ooze Resolution cleaning brush and Res Wipe to get any residue out of the airway before replacing with a fresh new quartz coil.
The fritted quartz tip is the ideal coil choice for those who always go for a glass nail for their dab straws, and always prefer glass over titanium bangers. Quartz heats up and cools down very quickly, and provides a very clean, pure taste that is great for terpene-rich concentrates. Grab a pack for your Pronto and decide what your personal preference is for coil styles!
Features
PRONTO COILS | The original Pronto kit includes a vapor coil, and we also offer this different fritted quartz coil style. Grab a pack to refresh your device.
REPLACEMENT PACK | Pronto coils are made well, but no coil lasts forever! You'll need to replace the coils every so often to keep the device working properly and your dabs tasting delicious.
FRITTED QUARTZ | The fritted quartz tips are great for those who love to taste the terpenes in their concentrates. It handles heat efficiently and provides a large surface area for the wax to spread out.
2 PACK | This is a 2-pack replacement box of fritted quartz coil tips.
HOW TO CLEAN | To clean coils, simply unscrew it from the device and soak it in isopropyl alcohol. Run it under warm (not hot) water and reassemble.

*USB Chargers must be used with Wall Plugs that are designed for USB Ports. Gaming devices, computers, and other electronics are not covered under warranty.