Clobb – Silicone Glass 4-in-1 Hybrid - Aqua Teal
Sale price
$33.00
Regular price
$47.00
Unit price
per
Sale
Sold out
Get clobbed by your smoke session when you light up with the Ooze Clobb! Use this silicone glass piece that looks like a judge's gavel as a bong, dab rig, dab straw, or adapter for your Ooze pen.  read more

Easy Returns

Free USA Shipping on Orders $80+

Secure Checkout

Earn Ooze Tokins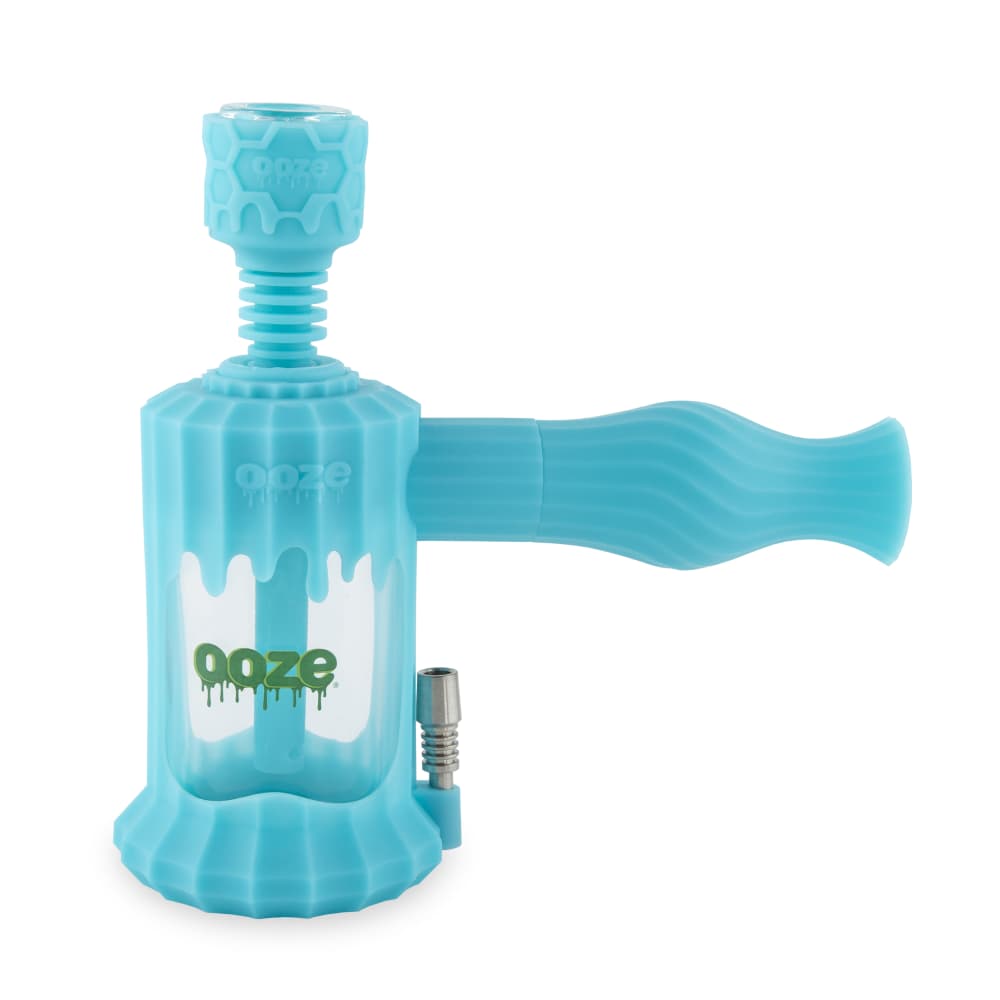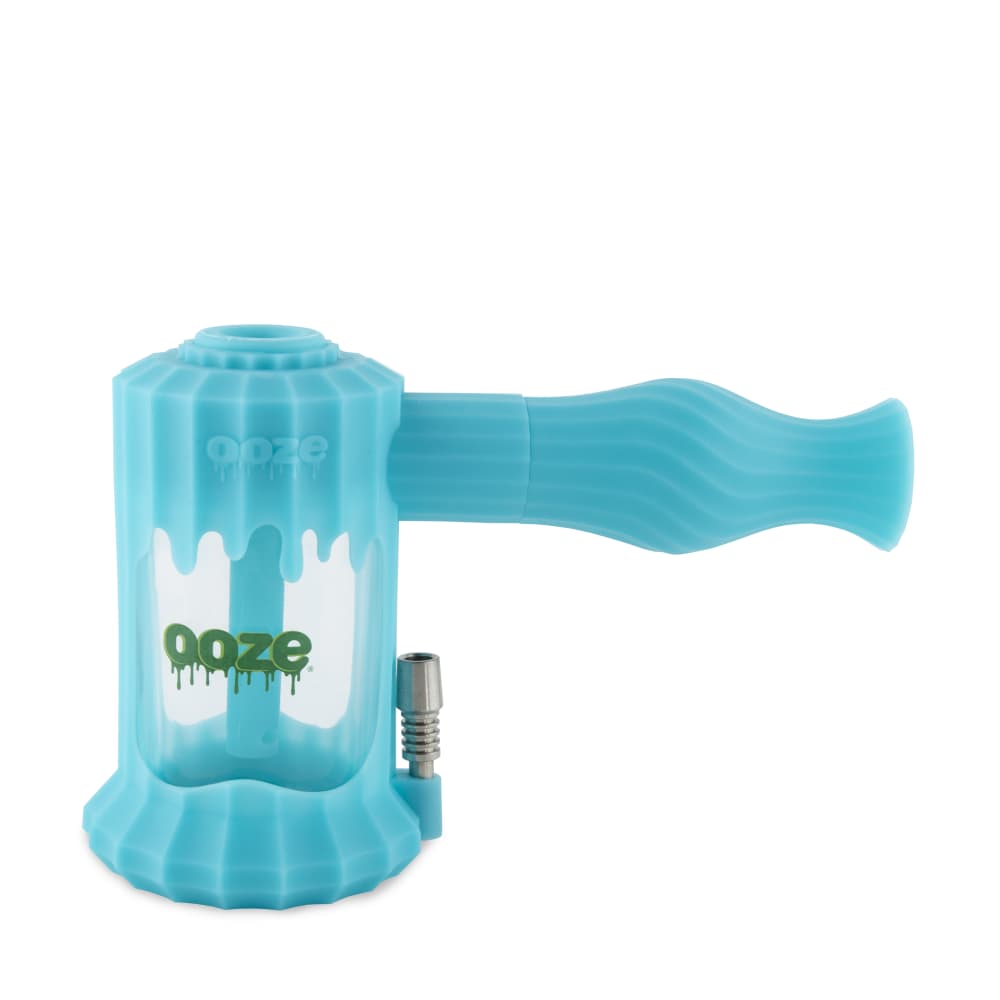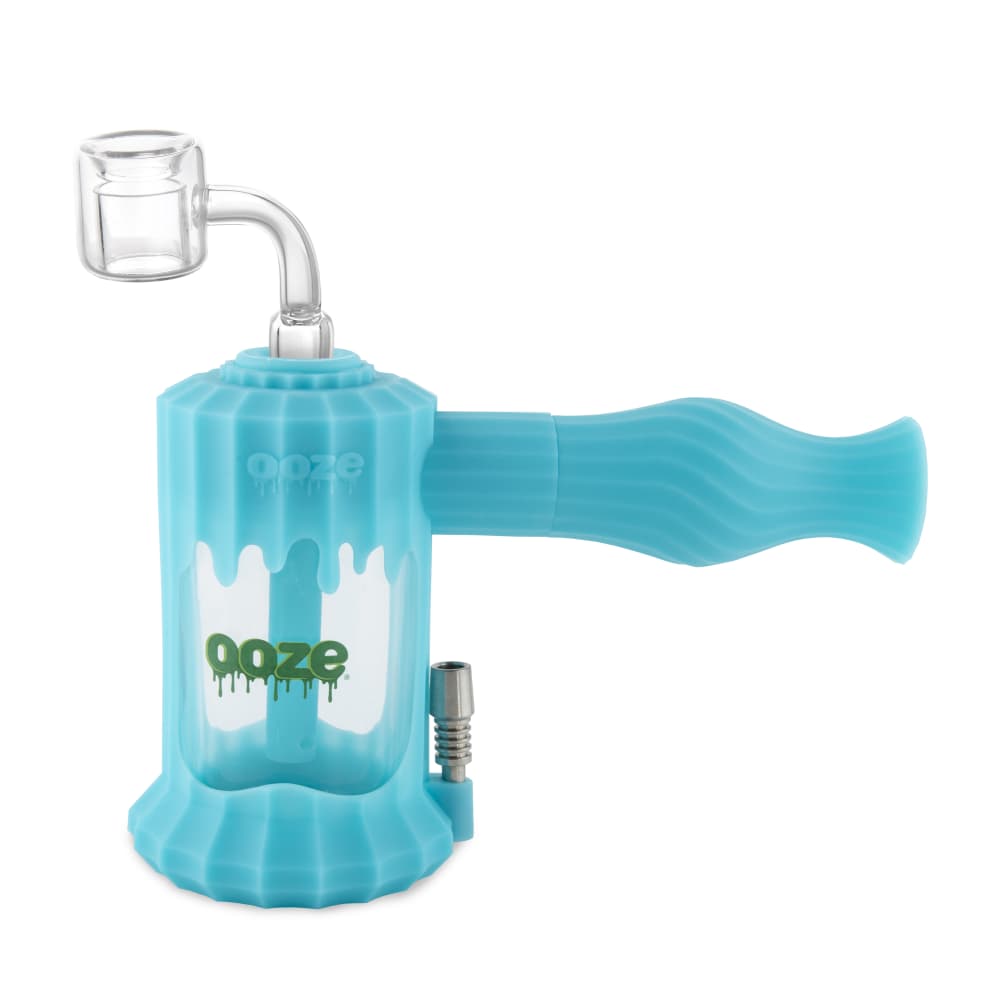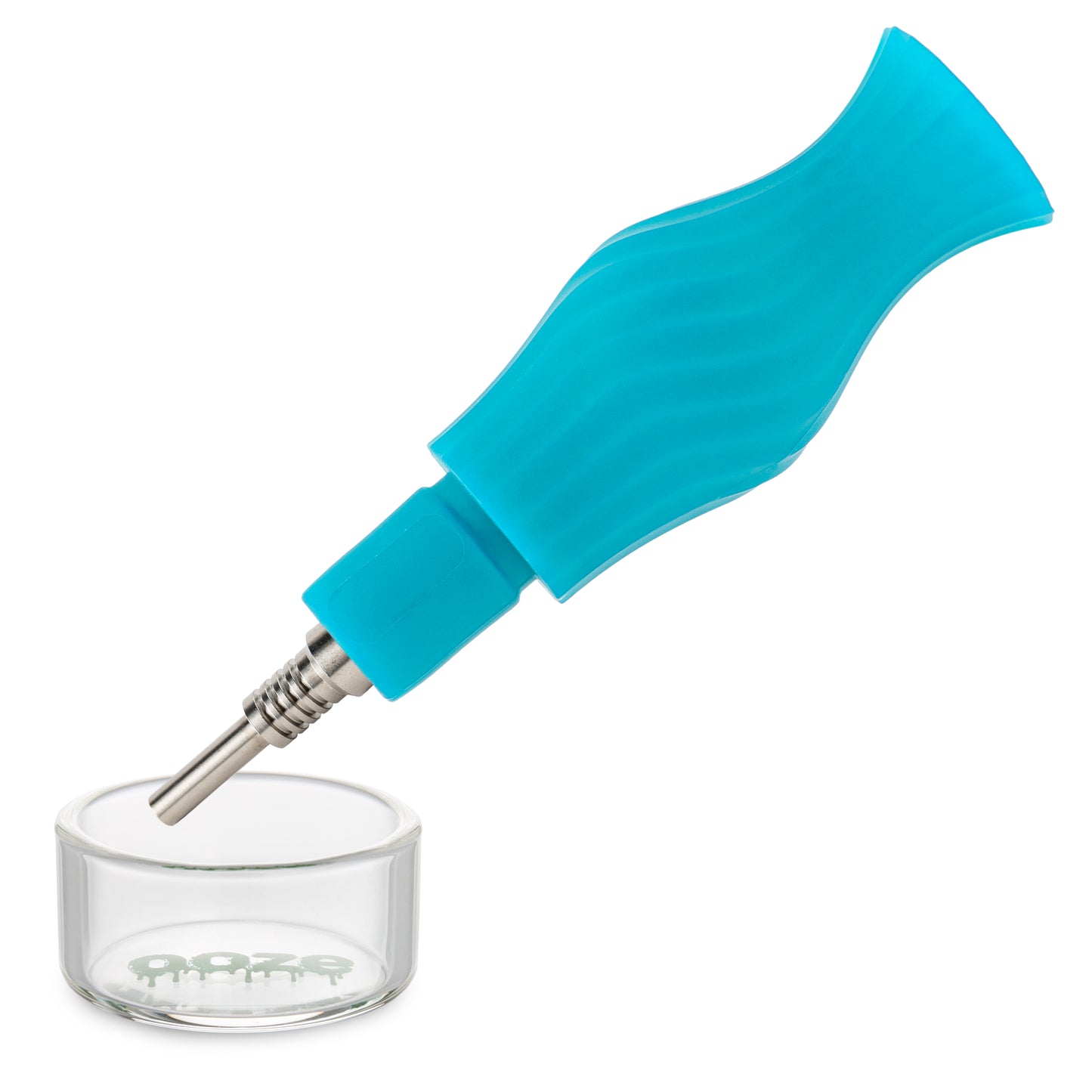 Description
This silicone glass hybrid is fun to use & really packs a punch. It includes a matching Armor Bowl to use the piece as a bong. Simply pack the bowl with ground bud, insert it in the top, and light. The dab rig function has the same setup, but swap the Armor Bowl with the included 90 degree thermal quartz banger.
The dab straw function makes this piece portable! Pull out the silicone mouthpiece and insert the titanium nail in the end. Heat the nail tip with a torch and dab out of the small glass dish that's included. The 4th way to use the Clobb is as a water filtration piece for your favorite Ooze pen! Take a big bong rip of your oil cartridge by removing the glass bowl from the Armor Bowl. Insert the cartridge tip in the grooves inside the bowl, press the battery button, and take a rip!
Features
CLOBB | Are you ready to get totally clobbed by your smoke session? Then the Clobb is the perfect piece to milk the smoke and get clobbered by the cloud.
BONG | Use the included Armor Bowl to use the Clobb as a bong. Simply stick the bowl in the top and pack it with weed.
DAB RIG | Change it up and use wax by swapping the Armor bowl for the quartz banger. Heat it with a torch and load in your dab.
DAB STRAW | Pull the mouthpiece out, insert the titanium nail, and take your dabs to go! Heat the tip of the nail and dab right out of the included glass dish.
VAPE ADAPTER | The final function is the Ooze pen adapter! Pull the glass bowl out of the Armor bowl and insert the tip of your cartridge. Press the button to heat while you inhale for smooth vape rips.