Ooze Prizm Rasta Silicone-Wrapped Glass Stash Jar
Sale price
$15.00
Regular price
Unit price
per
Sale
Sold out
Storing dry herb products seems like a simple task, but many storage containers are not up to the task. Glass jars are a solid choice, but a plain mason jar is completely transparent, which allows light inside which can affect the freshness over time. The Prizm has a protective silicone... read more

Easy Returns

Free USA Shipping on Orders $80+

Secure Checkout

Earn Ooze Tokins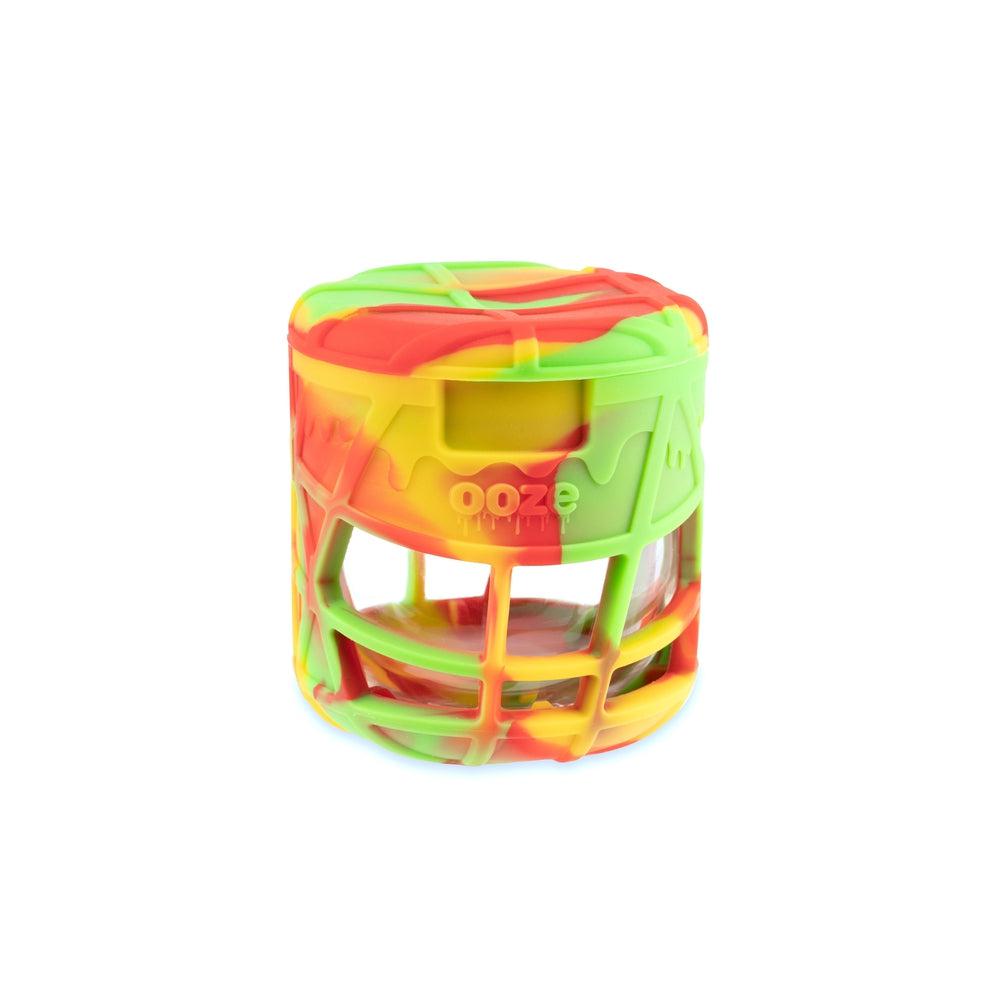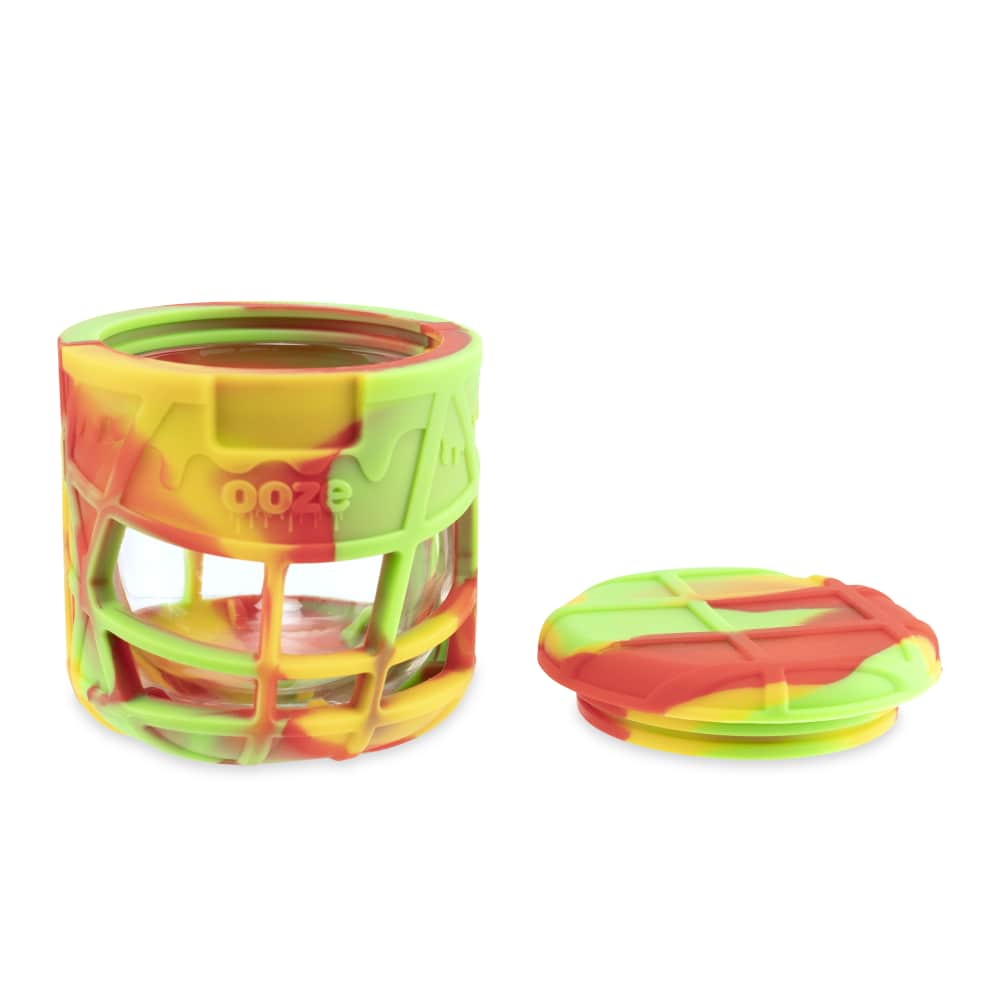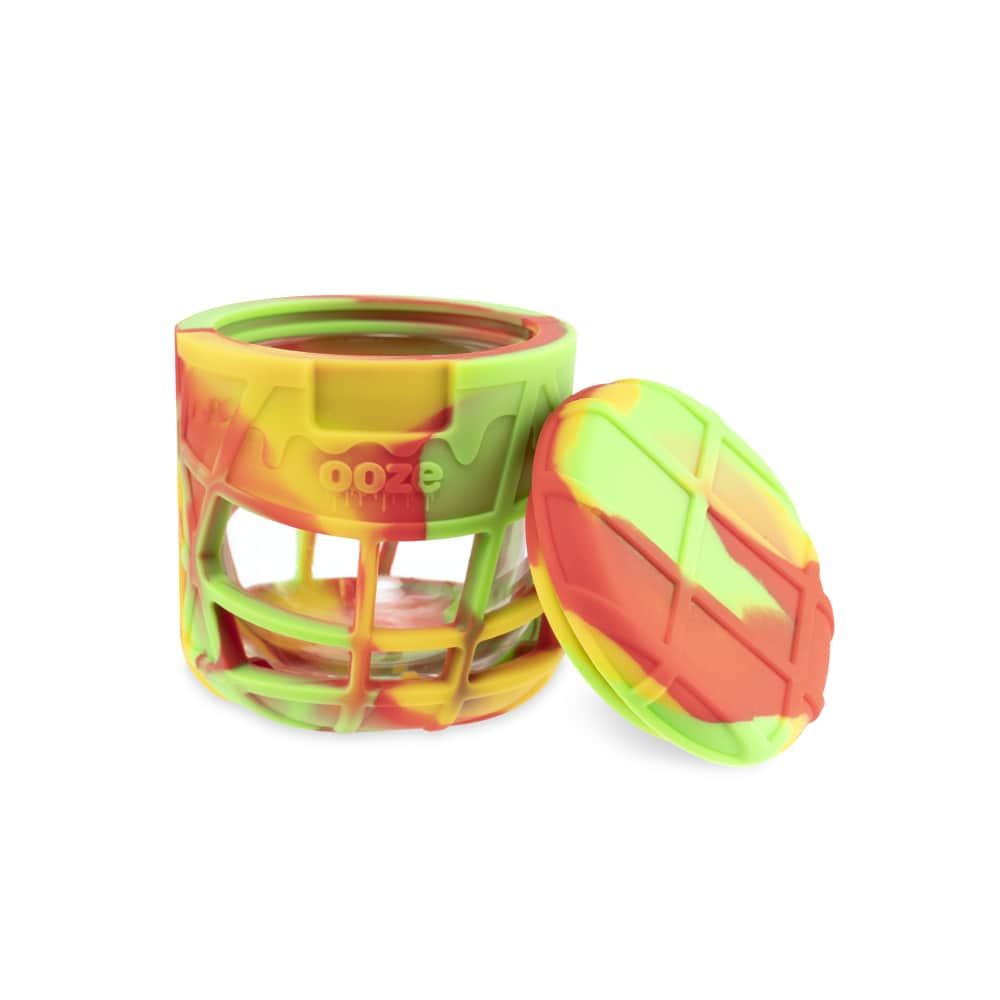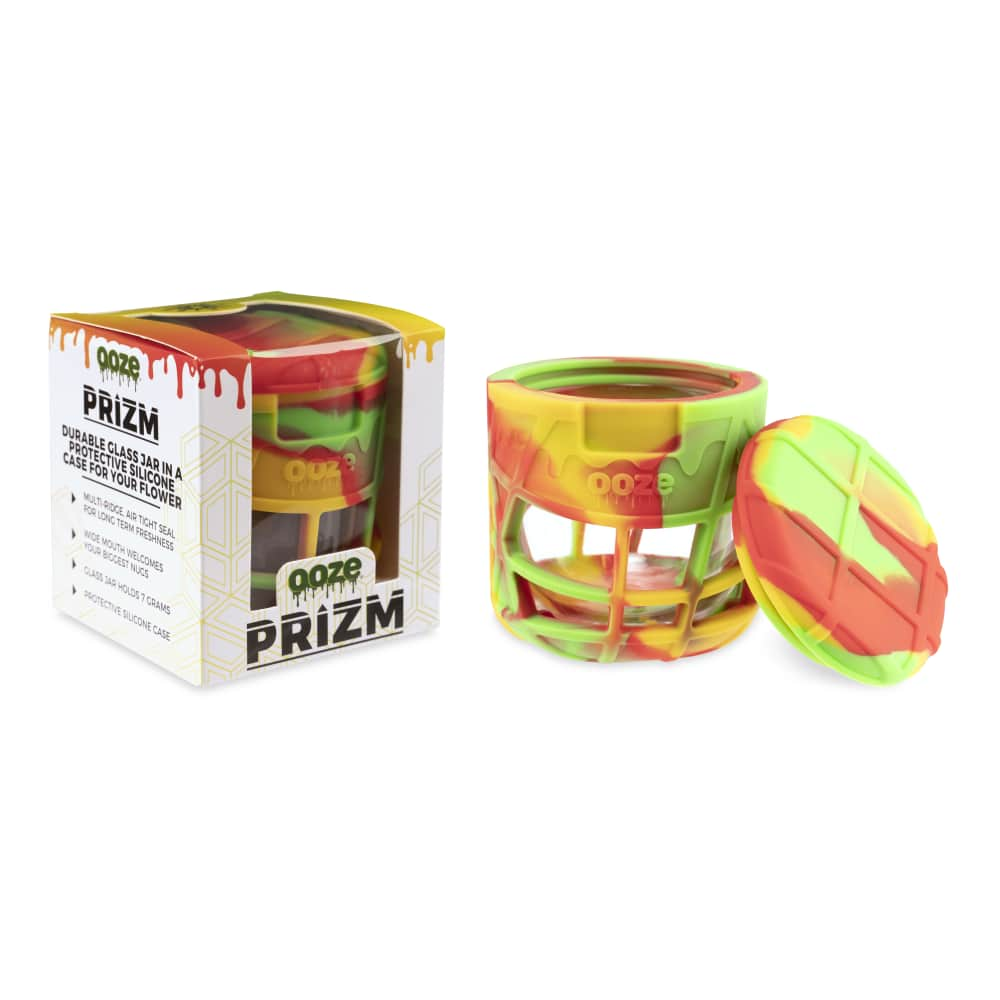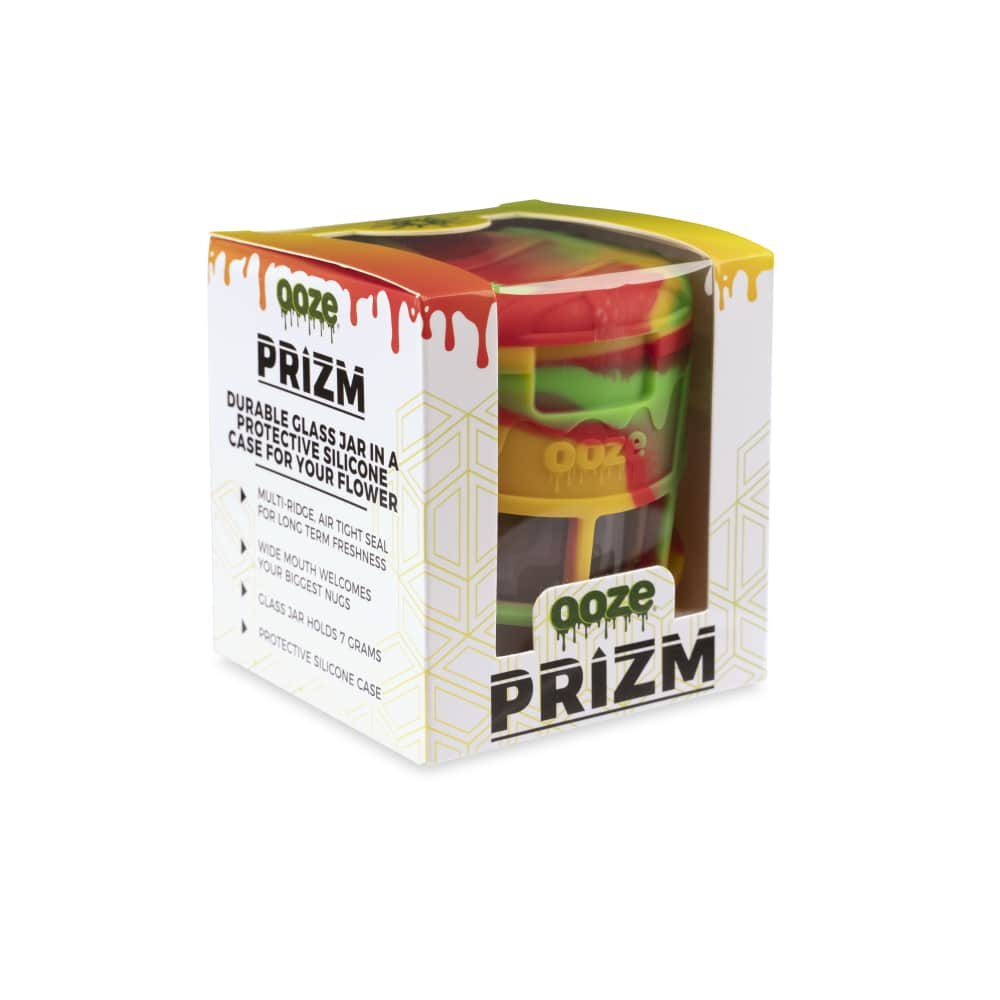 Description
The Ooze Prizm Stash Jar is the best way to store dry herb products. This thick glass jar is wrapped in a suit of Rasta-colored silicone armor that protects the jar itself from breaking and protects the flower inside from UV light. The pattern of the silicone makes it easy to check how much is inside without exposing the contents to the outside air. Store up to 7 grams of cannabis inside. The wide mouth can fit even the biggest nugs inside, no need to break them down to get them in the lip of the jar. The red, yellow, and green silicone cap features a multi-ridge, airtight seal that ensures long term freshness.
Features
PRIZM | The Ooze Prizm stash jar is a silicone and glass jar designed for storing dry herb products. It is made for long-term storage and does a great job keeping contents fresh.
GLASS JAR | This is a thick glass jar that preserves the natural terpenes in the flower. The glass will not alter the smell or taste of the cannabis no matter how long it's stored.
SILICONE | This glass jar is wrapped in a protective silicone sleeve. This protects the glass from breaking, and protects the contents inside from UV rays.
7G CAPACITY | The Prizm can store up to 7g, or a quarter ounce, of weed. It has a wide mouth, which allows even the fattest nugs to easily fit inside.

*USB Chargers must be used with Wall Plugs that are designed for USB Ports. Gaming devices, computers, and other electronics are not covered under warranty.