Ooze Reusable Grocery Bag - 2022 Limited Edition Brain Storm Design - Large
Sale price
$10.00
Regular price
Unit price
per
Sale
Sold out
Take this bag to the grocery store, to the beach, or give it as a gift bag! The uses for the Ooze Reusable Bag are nearly endless. You'll stand out from the rest of the customers in line at the grocery store, that's for sure! The Brain Storm design gets funnier the longer you look at it... read more

Easy Returns

Free USA Shipping on Orders $80+

Secure Checkout

Earn Ooze Tokins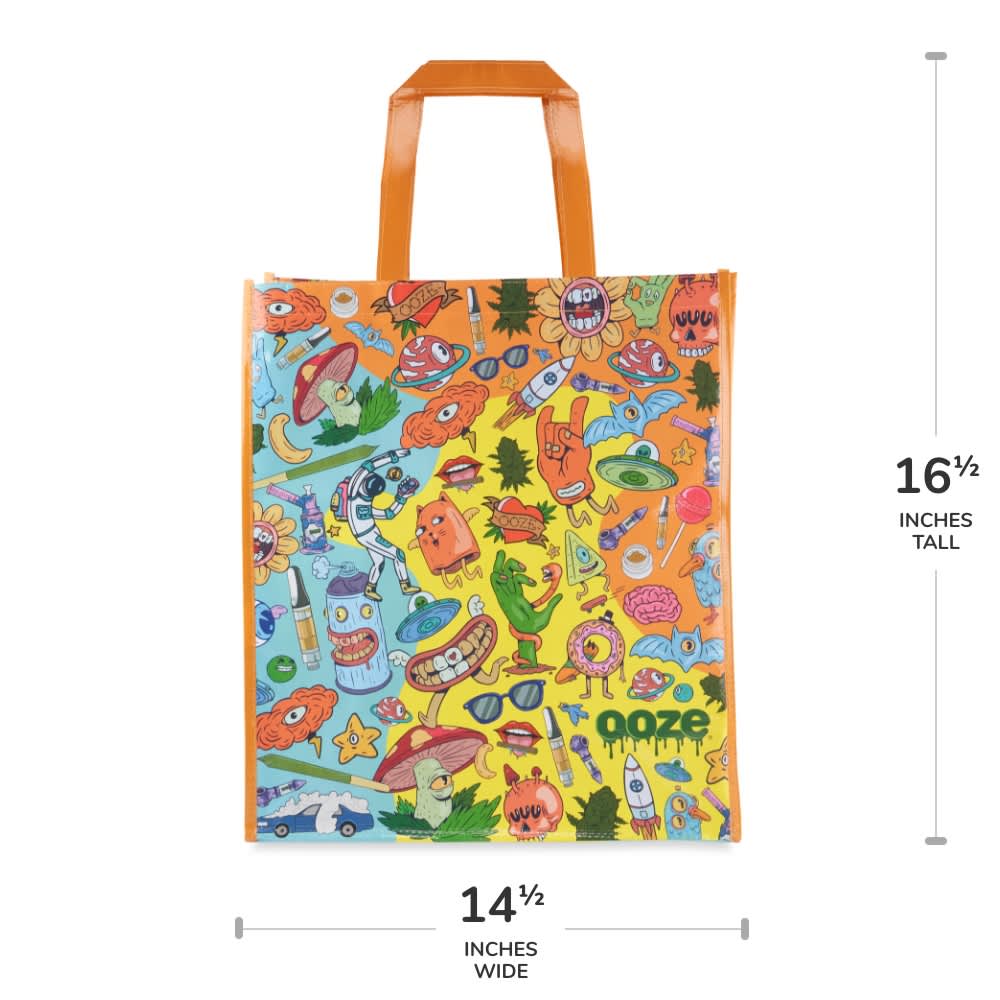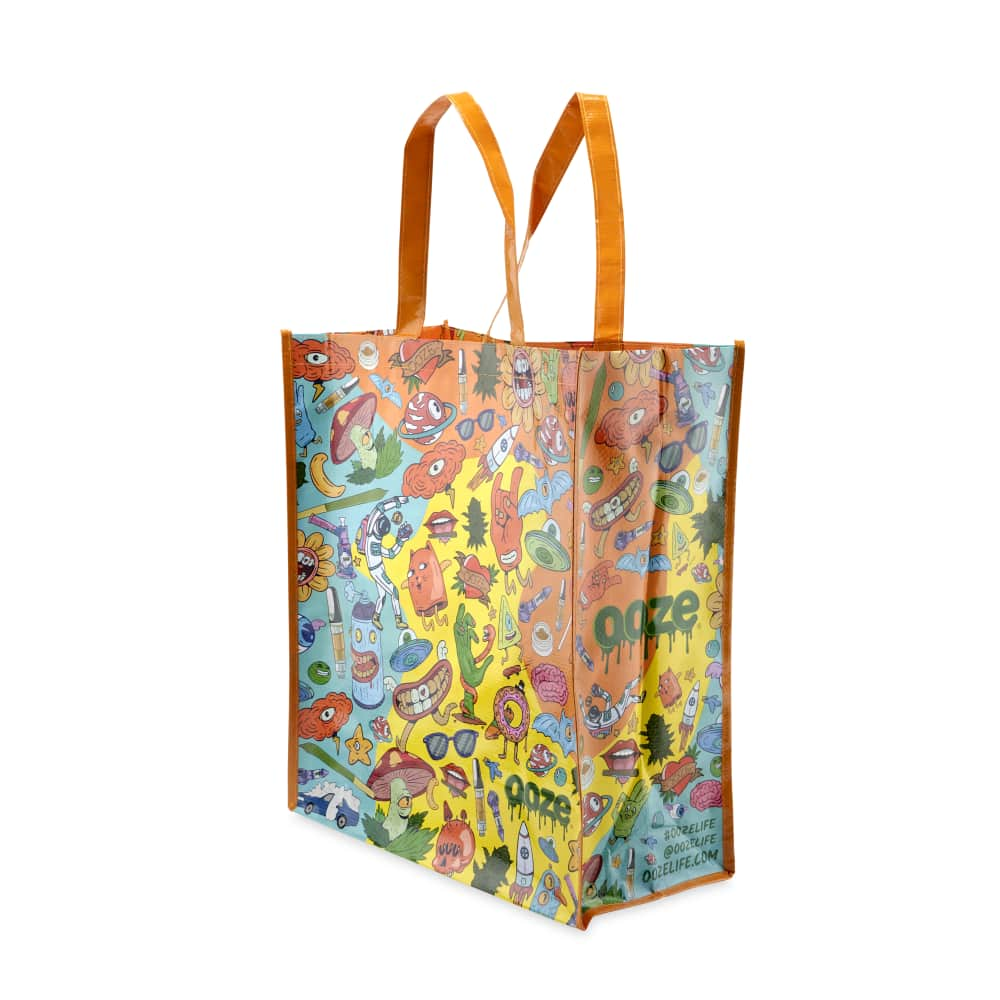 Description
Save the planet one plastic bag at a time! The Ooze reusable bag is a durable grocery bag with two sturdy handles attached in the center. We redesign this classic bag each and every year, which means this year's Brain Storm design will only be available in 2022. The Brain Storm design is a colorful cartoon explosion that looks like what you might find if you took a peek inside a stoner's brain after a smoke sesh.
Features
BRAIN STORM | Discover all the bizarre, fascinating things floating in a stoner's brain after a smoke sesh. Don't stare for too long, the Brain Storm is rolling in!
LARGE | This is the bigger version of the Ooze Reusable Bag.
REUSABLE BAG | The Ooze Reusable Bag can be used again and again! Stop using single-use plastic bags and choose a much more sustainable option. It's simple swaps like this that make the difference long term.
LIMITED EDITION | Ooze redesigns the reusable bag every year, and the 2022 design is the Brain Storm! This will only be available this year, making the Brain Storm bag a collector's item.

*USB Chargers must be used with Wall Plugs that are designed for USB Ports. Gaming devices, computers, and other electronics are not covered under warranty.