Ooze Novex Battery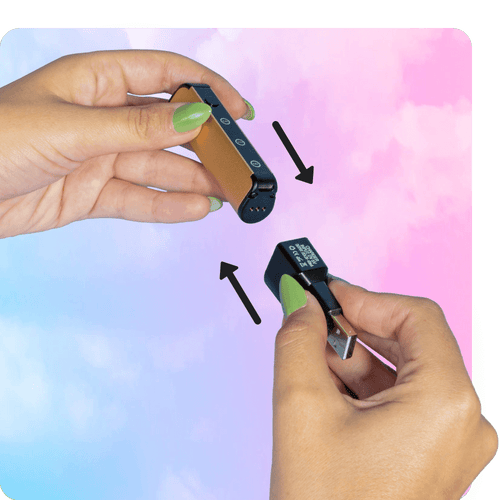 How to Charge the Novex Battery 
The Novex is equipped with a dual-port charging option so charge it with either the magnetic USB charger that comes with your battery or with a Type-C charger. To charge it using the magnetic USB charger that comes with your vape, attach it to the bottom of the Novex where the prongs align.

This smart charger features overcharge protection which significantly extends the longevity of your battery. You can also use a micro USB charger by plugging it into the port located on the bottom of the battery. Do NOT attempt to charge your battery using both charging options simultaneously. This will damage your battery and not charge your battery any faster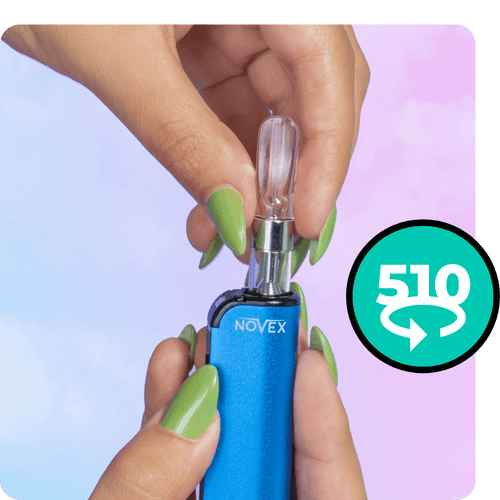 How the Novex Protects Your Cartridge
The Ooze Novex vaporizer has a sleek and stylish design to protect your battery. When you screw your 510 thread cartridge into the chamber, it is safe and secure inside in case of any unhappy accidents. In addition, the Novex is a highly durable battery that will help ensure that your oil cartridge is not the first thing to hit the ground when you drop it. This way, you can have peace of mind when you are traveling with your pen or if you are just clumsy in general!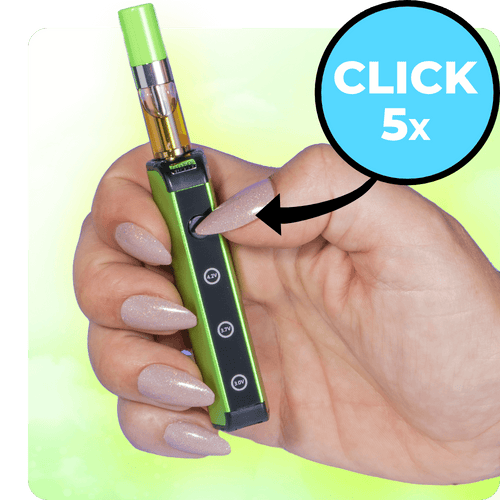 How to Use the Ooze Novex
To start using your Ooze Novex vape battery, push and twist your oil cartridge until it is safely nestled inside the chamber. Next, turn the Novex on by pressing the power button five times fast. Then, select your preferred voltage level of either 3.0V, 3.7V, or 4.2V by pressing the power button three times. Hold the power button down and inhale once you have your battery on the voltage setting of your preference!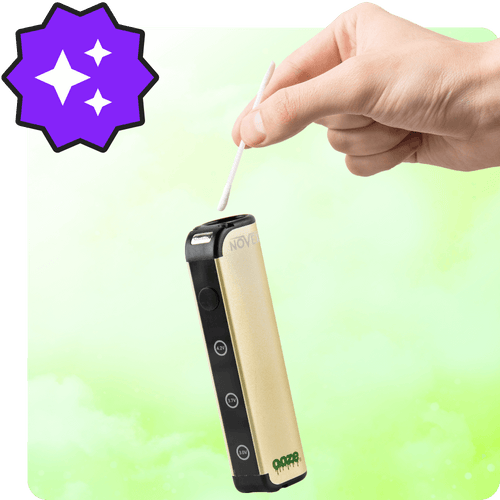 If you want to use prep mode, press the power button twice. Use this function before a session to clear any clogs in the cartridge airway. After lots of use, clean the battery connection with a q-tip slightly dipped in rubbing alcohol.