Pronto Electronic Concentrate Device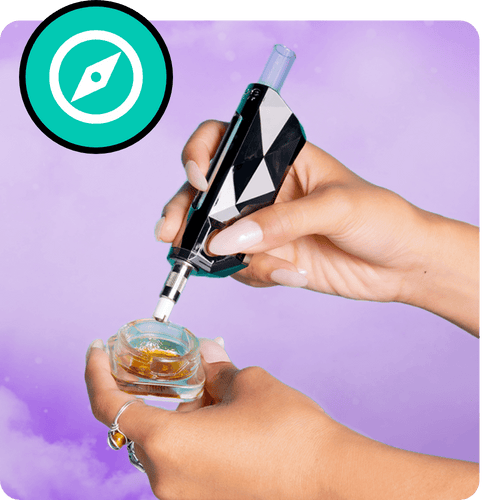 Dab Anywhere with a Pocket Dab Rig
Dabbing doesn't have to be complicated. With the Ooze Pronto Electronic Vaporizer, you can dab anywhere with a rig in your pocket! The Ooze Pronto is an enjoyable dabbing method with Clapton coil technology for maximum flavor. Since no torch is needed, the Ooze Pronto makes dabbing as simple as walking out the door, opening your concentrate container, turning your vape on, and inhaling your hit!
How to Charge the Pronto Electric Dab Straw
Charging the Ooze Pronto is easy and fast with its rapid charge battery. To charge your Pronto Electronic Dab Device, just plug it into the Type-C charger included with your purchase using the Type-C charging port on the backside of the dab straw. Once the Ooze Pronto is charged, the battery is long-lasting so that you can take dabs on the go without worry!
How to Use and Clean the Ooze Pronto
Since Pronto's vapor coils are part of the device, it comes into direct contact with the wax and gets dirty. Luckily, you can easily unscrew the coil for quick cleaning. We recommend wiping down your Pronto coils after each session with an Ooze Resolution Wipe. If you need a deep clean, soak the coils in isopropyl alcohol. To deep clean the glass tubes, drop them into Ooze Resolution Gel Glass Cleaner. Just remember to make sure everything is dry before reassembling!
Have any questions about our products?