Signal – 650 mAh Concentrate Vaporizer Pen - Ice Pink
Sale price
$20.00
Regular price
$28.00
Unit price
per
Sale
Sold out
The Ooze Signal vape pen will quite literally blow you away! This flex temp wax pen has a deep bucket for loading in huge dabs and chiefing massive clouds with impressive airflow.  read more

Easy Returns

Free USA Shipping on Orders $80+

Secure Checkout

Earn Ooze Tokins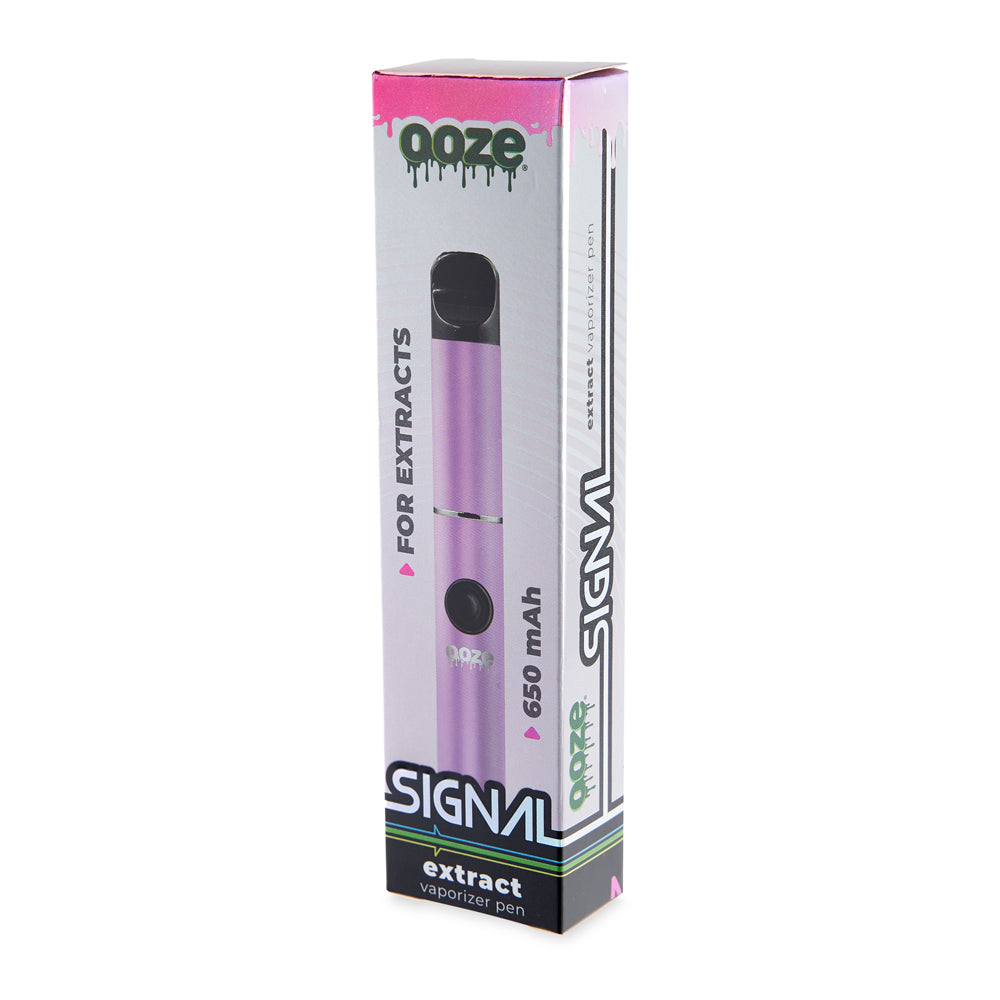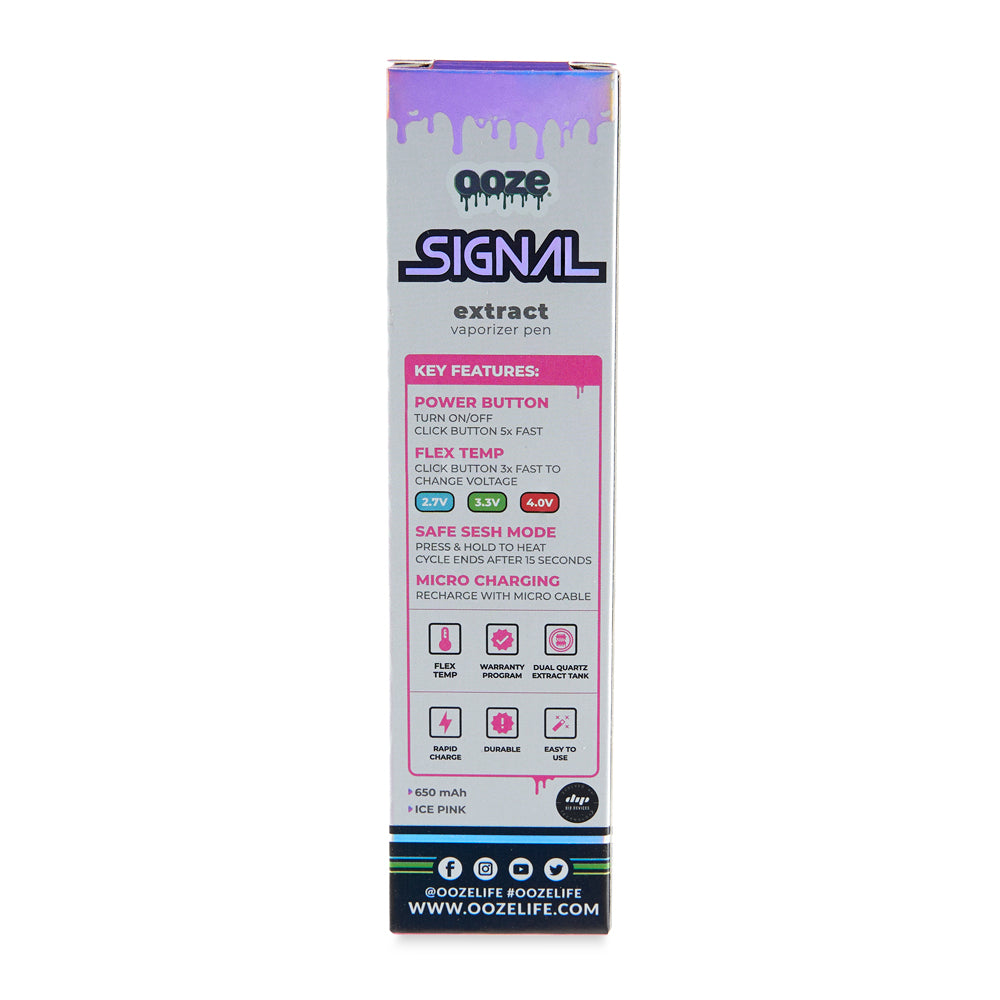 Description
Have you used a wax pen in the past, only to get annoyed by how little you could actually load in at a time, and how hard it was to get the wax inside the atomizer? The Signal is our answer to all of those problems! We gave it a huge atomizer bucket to load your dabs into with plenty of space for your dab tool, and the best airflow we've ever experienced with a vaporizer.
Click the button 5x to turn it on and off. The button controls all the functions and features the Signal LED light. Click it 3x to change your voltage level; each level has a different color light. 2.7V is yellow, 3.2V is green, and 4.0V is red. Different terpenes release their flavors at different temperatures, so we recommend trying the different voltages with each new strain you bring home!
The Signal's airflow is the most notable improvement here. The two small holes on the mouthpiece pull the air inside, underneath the coils instead of to the top of the chamber. This means that air is continuously swirling beneath the coils, so no wax is able to pool there, harden, and get gross. This device's coils will last longer and taste better for longer. The end result is a thick, flavorful cloud that gives a satisfying pull with each inhale.
Features
SIGNAL | The Ooze Signal is a wax vaporizer pen with a sleek look and a duckbill mouthpiece. This vape pen creates huge clouds with its innovative airflow pathway.
FLEX TEMP | Click the button 3x to change the voltage level. Each temperature has a different Signal LED light color: 2.7V is yellow, 3.2V is green, and 4.0V is red.
BUDGET-FRIENDLY | The Signal is insanely affordable for how flawlessly it functions! For barely more than the classic Ooze pens, you can get a professional extract vaporizer.
RAPID CHARGE | The Signal is charged with a Micro USB cable (sold separately). Plug this into the port next to the button and use always charge indoors with a wall outlet.
WARRANTY PROGRAM | The Signal is covered under the Ooze Warranty Program. It has the code printed on the base, register your device as soon as you get it to activate the warranty.

*USB Chargers must be used with Wall Plugs that are designed for USB Ports. Gaming devices, computers, and other electronics are not covered under warranty.