Duplex Pro – 900 mAh – Cartridge & Wax Vaporizer - Ice Pink
Sale price
$38.00
Regular price
$48.00
Unit price
per
Sale
Sold out
The Ooze Duplex has been a classic for years, and now it's gone PRO! This palm-style vape includes a magnetic adapter for 510 carts and an atomizer for dabs.  read more

Easy Returns

Free USA Shipping on Orders $80+

Secure Checkout

Earn Ooze Tokins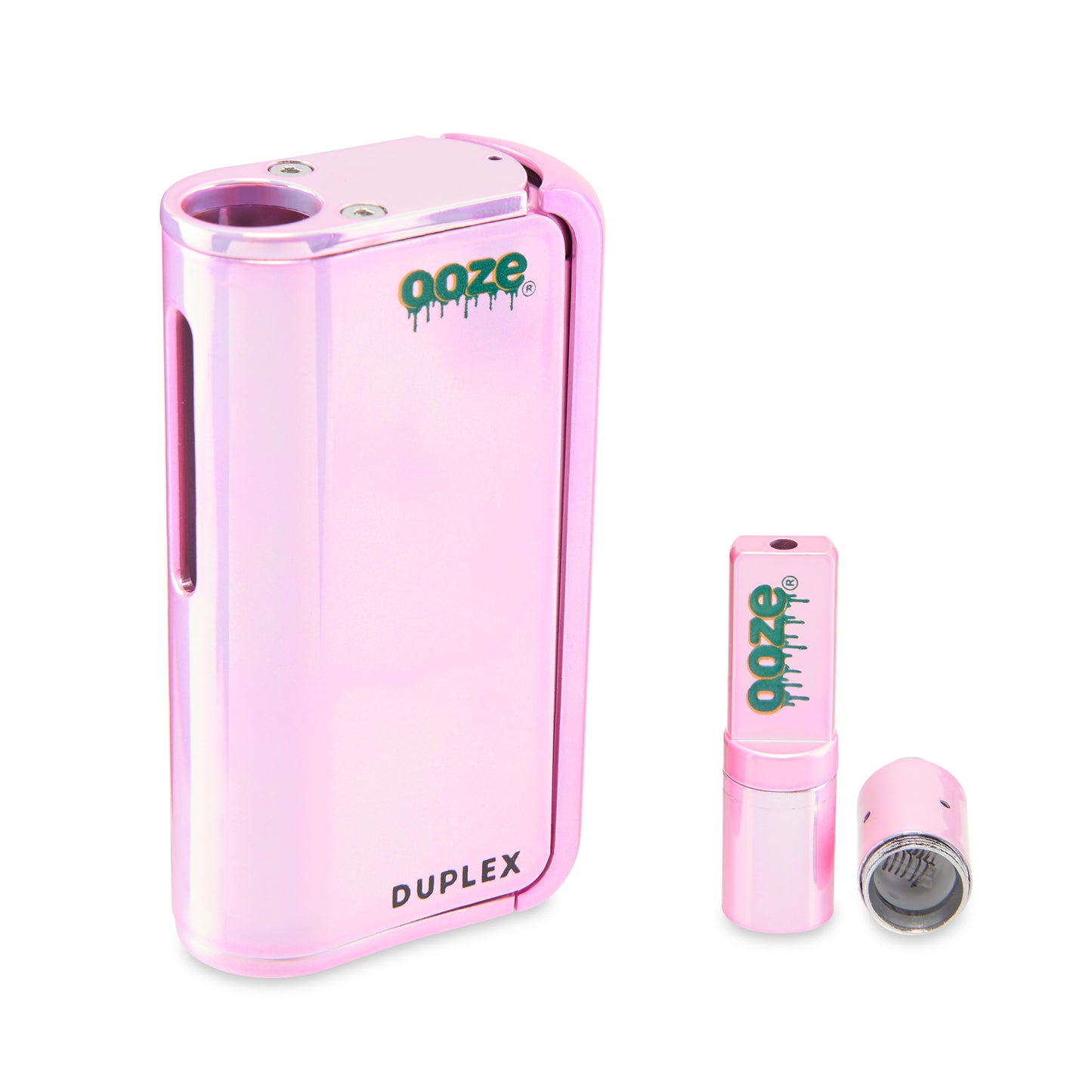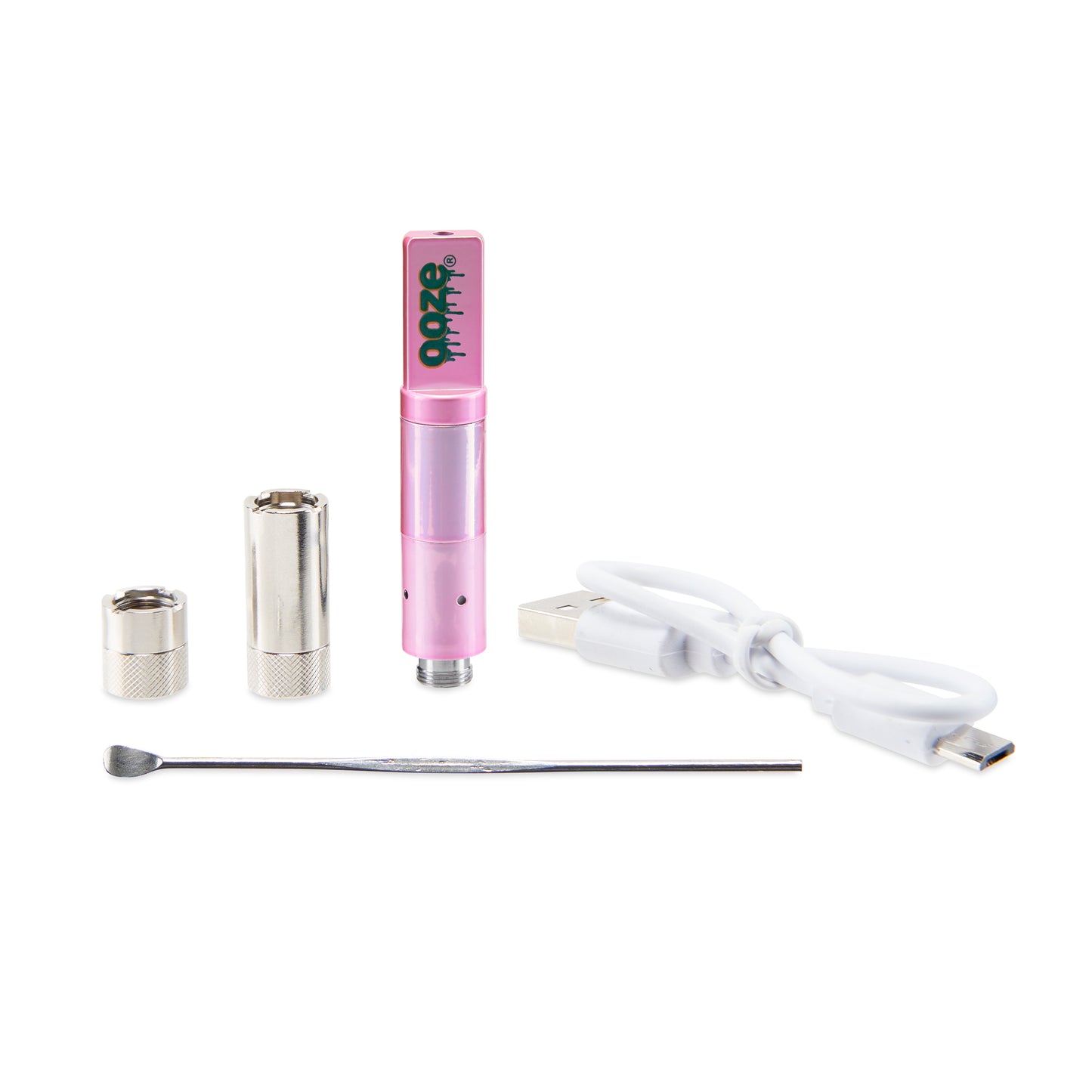 Description
The Duplex Pro is the ultimate vaporizer for those who are always switching back and forth between carts and dabs. This is a 510 device that has been a fan-favorite for years. It even won Best Vaporizer at the High Times Cannabis Cup! It has a powerful 900 mAh battery that keeps you puffing all day long.
The Duplex Pro uses magnetic 510 adapters; it includes an adapter for 1g carts and ½g cartridges. Screw this onto the bottom of your cartridge and drop it in the chamber. Click the trigger-style button 5x to turn the device on and off. The Duplex Pro offers 4 different voltage levels. Remove the magnetic button cover to reveal the 4 temperatures, each with a different LED light color; click the button 3x to change voltage levels.
The Duplex Pro isn't just for oil cartridges! Each one includes a matching atomizer tank to load extract into. Unscrew the top, load your dab onto the dual quartz coils, screw the magnetic adapter onto the bottom, and drop it in the chamber just like a cartridge. Taking your dabs to go couldn't be easier!
Features
DUPLEX PRO | The Ooze Duplex Pro is a palm-style vaporizer with a square, compact design. It features a magnetic trigger-style button down the entire side of the device.
900 MAH | The Duplex Pro has a 900 mAh battery that can last a long time between charges. This is a flex temp device with 4 different temperature levels.
WAX ATOMIZER | The Duplex Pro includes a wax atomizer that matches the color of the device. Atomizers are the size of a 1g cartridge and feature quartz rod coils.
MAGNETIC ADAPTERS | The Duplex Pro comes with 2 magnetic 510 adapters to secure cartridges in the chamber. The shorter adapter is for 1g cartridges, and the taller one is for half gram carts.
WARRANTY | The Duplex Pro is covered under the Ooze Warranty Program! Locate the authentication code on your device and register it on our site to activate the warranty.

*USB Chargers must be used with Wall Plugs that are designed for USB Ports. Gaming devices, computers, and other electronics are not covered under warranty.