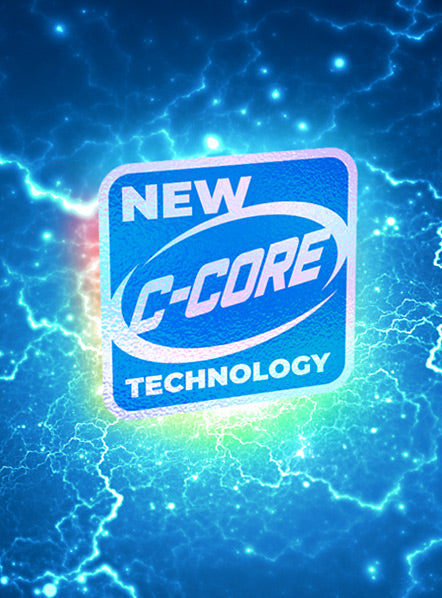 C-Core
The most efficient, even heating experience ever. No residue, puddles, or clumps allowed.
Turn up the volume on natural terpene flavors thanks to our patented ceramic formula.
The C-Core ensures all product is vaporized, making routine cleaning easier than ever.
EXTRACTS

About the Onyx Atomizer
Load your dabs into this deep bucket with a flat Azul ceramic heating core. Super even heat creates more vapor with stronger flavors & vaporizes every last bit of your dab.

Key Features:
• 100% heavy metal free
• Maximum efficiency airflow
• Less residue = easy cleaning

Specs & Tech
• Our deepest atomizer bucket ever
• Special Azul ceramic acts like a micro sponge for your dab
• There are millions of tiny pathways for extract to evenly spread across
• Low coil resistance (sub-ohm) heats faster, amplifying terp flavors & cloud size
• Add a drop of isopropyl alcohol to the Azul core & heat the device to clean the core!

Shop Onyx Atomizer

DRY HERB

About the Nano-Glazed C-Core
The Verge features a heating pod with a special ceramic formula and uses three different types of heat to penetrate deep into the center of the chamber, not just around the sides.

Key features:
• Biggest dry herb chamber
• Most even heating
• Smarter battery = more sessions

Specs & Tech
• Load up to 0.5g of ground flower in the chamber
• Special far infrared heat gets to the center of the chamber
• Ceramic formula heats up faster & stays hot longer, using less battery power per session
• Make your flower last longer with more efficient vaporization
• Less residue = easy cleaning! Pop the magnetic heating pod out for quick maintenance


Coming Soon - Nano Glazed Atomizer
Glossary
C-Core Smart Ceramic

Ooze uses only the absolute best ceramic materials available in C-Core devices. Our Smart Ceramic has a secret pattern that quickly and evenly heats and vaporizes your cannabis, no matter what form you use.

Onyx Atomizer

All C-Core devices for concentrates use the Ooze Onyx Atomizer. This is the deep, black bucket that you load your dab into. It has a flat blue dish in the bottom and a special airway that begins on the thread.

Azul Ceramic Dish

The Azul ceramic heating dish is the blue dish in the bottom of the Onyx Atomizer. The Azul ceramic has millions of pathways for a dab to spread out evenly, so it instantly vaporizes & leaves no residue behind.
Nano-Glazed C-Core

C-Core devices for dry herbs use the Nano-Glazed C-Core. This is a ceramic heating chamber that uses 3 types of heat to vaporize flower evenly.

Coil Resistance

The coil resistance of a vape device is measured in ohms. The lower the resistance, the faster the atomizer heats up, producing more vapor with stronger flavors. Less than 1 ohm is optimal.

Sub-Ohm Vaping

Sub-ohm vaping is when you use a vape device with a coil resistance of less than one ohm. The Onyx Atomizer's resistance is 0.8 ohm, making all C-Core concentrate devices sub-ohm vapes.