Are you planning on going hard this festival szn to make up for lost time? Here at Ooze, we are ready to rave this summer and pack in as many music festivals as possible! However, no festival, concert, or event is the same without music's best friend, Mary Jane. In this blog, we will detail the best stoner essentials for music festivals so you can plan out your festival szn right!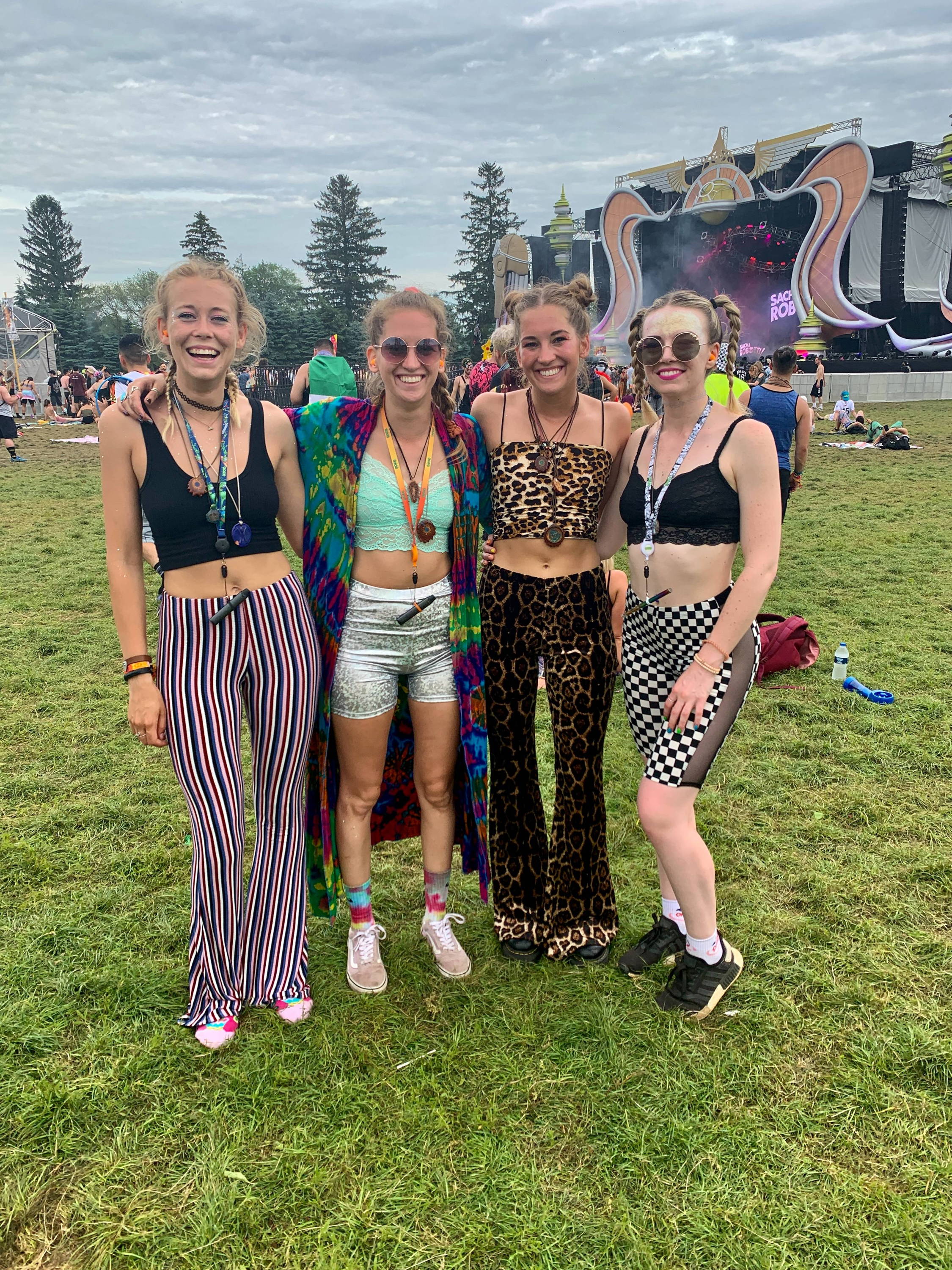 How to Sneak Weed into a Music Festival
Since weed is not federally legal and festival guards are known for taking away things as small as a stick of chapstick, you probably wonder how to sneak weed into a music festival. While we aren't saying that's an intelligent thing to do or condoning such acts, here is what hypothetically could work for sneaking your bud into a festival.
What to Bring to a Music Festival: Stoner Edition
Figuring out what to bring to a music festival can be a daunting task, especially if it will be an all-day affair. So here is an Ooze-approved guide for what to bring to your next festival, rave, or event!
Hitting your vape pen at a music festival is an easy, discreet, and convenient way to catch a buzz in the crowd without raising any eyebrows. However, remember to fully charge your vape battery before the show to avoid a mid-show tragedy. Here are some of the best vape pens to bring to a music festival!
The Twist Slim Pen 2.0 has a 320 mAh Battery that fits all regular 510 threaded cartridges. It's a perfect option for bringing to a festival because it's designed to preserve battery cells and includes a type-c charger for rapid charging, plus you can use it while it's charging! It also has auto safety shut off, so you don't have to worry about it overheating in your pocket during your favorite set.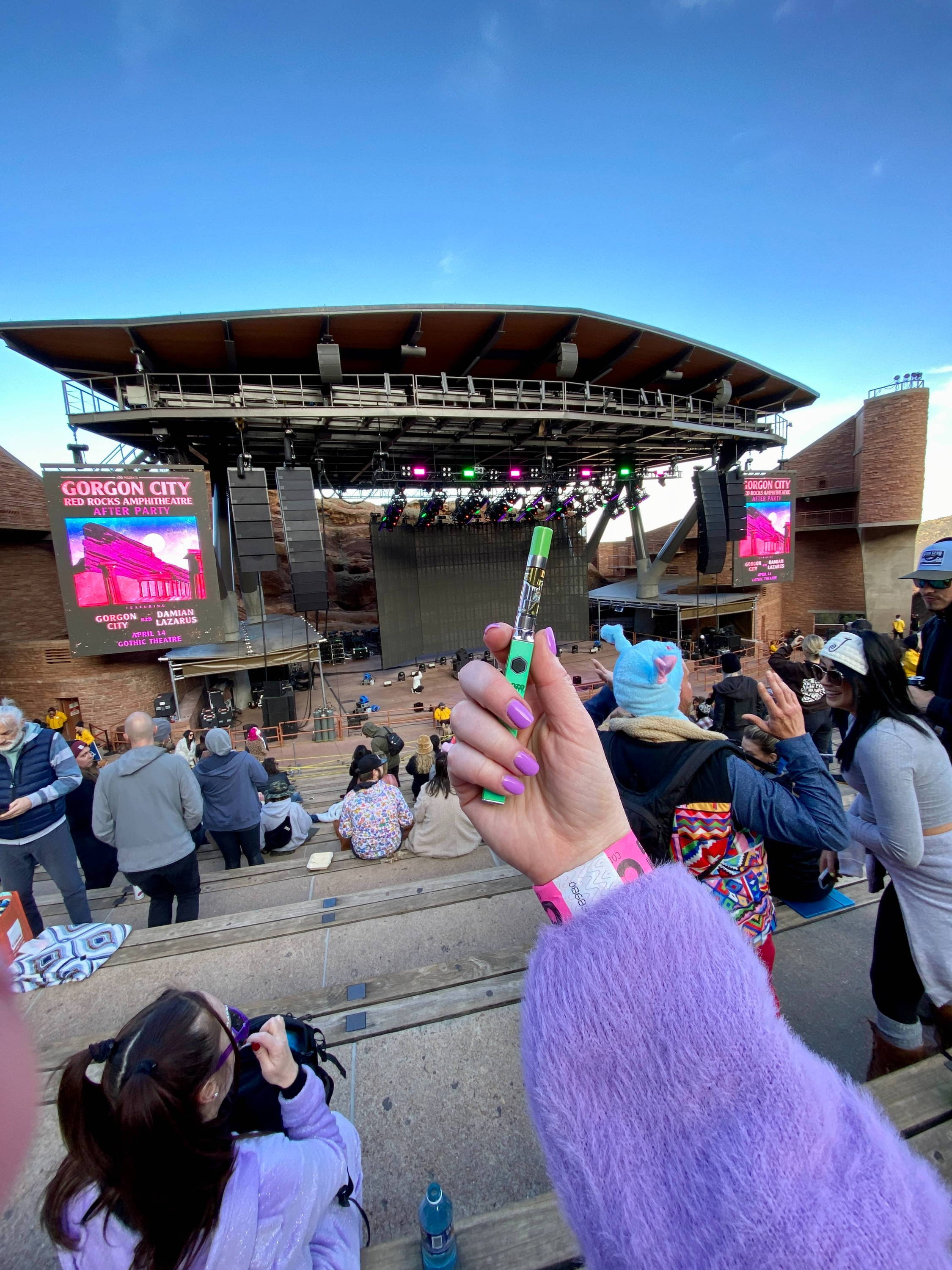 If you are looking for a sleek vape pen with impeccable battery life, we suggest grabbing the Ooze Quad. This 500 mAh vape pen battery has a unique square shape designed to protect your vape cartridge. It also features a flex temp setting to cycle through the four voltage levels by clicking the button three times. This battery features an automatic shut-off feature that turns it off after 12 minutes of inactivity, which makes the battery life last so much longer! This is a great choice for all-day use.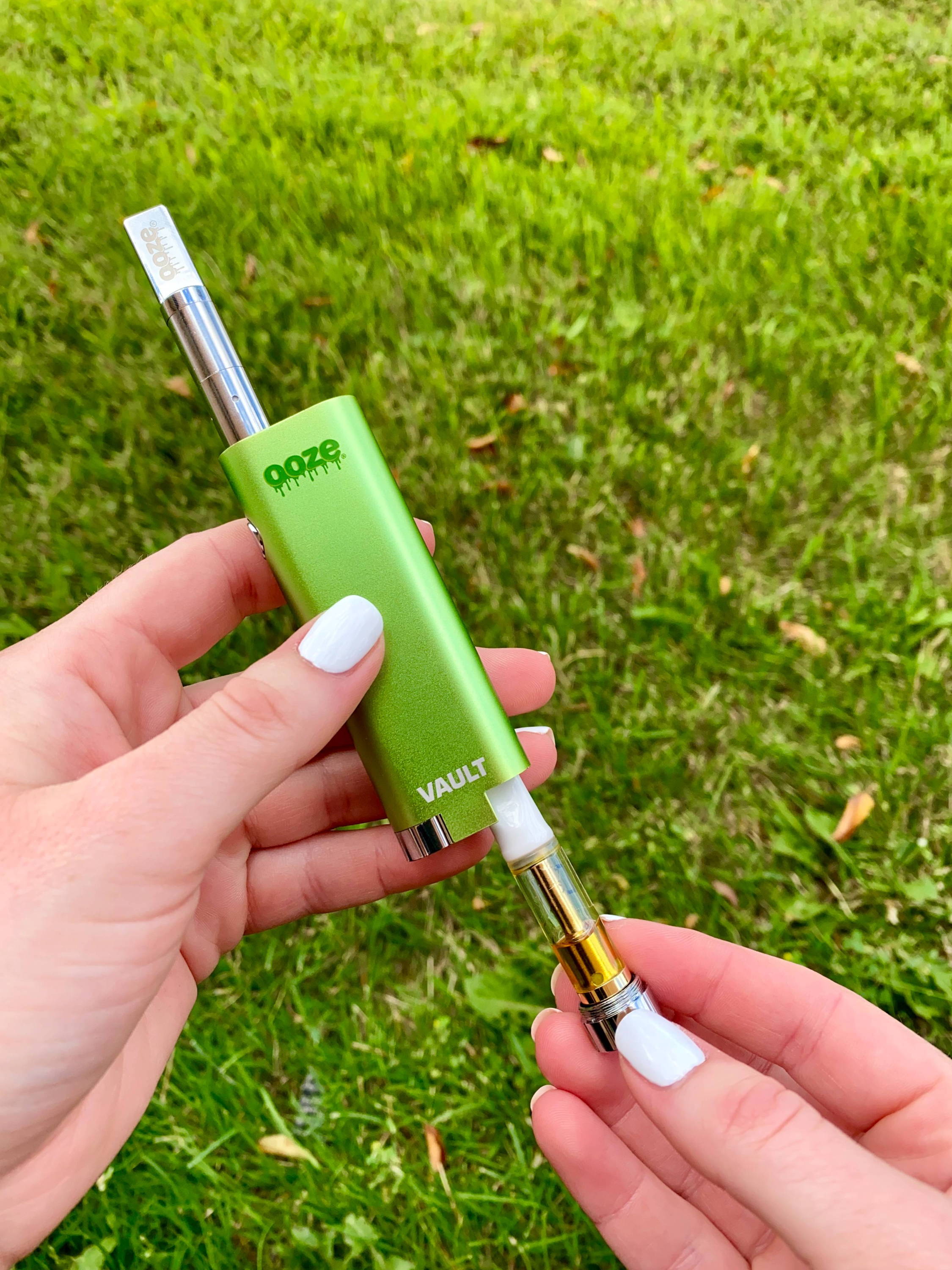 If you love to chief your cartridge at a festival, the Ooze Vault vape battery is the one for you. It features a hidden storage compartment found on the bottom of the battery to bring an extra cartridge into the festival so you can smoke as much as your heart desires!
---
A Dope Lanyard for Vape Pens and More
Nothing is worse than waking up the day after a crazy night and realizing your favorite vape pen is long gone. Unfortunately, we have all been there, so we created pen lanyards to provide easy access to your pen while keeping them securely around your neck. They are truly one of the best vape accessories for your upcoming festivals and events!
Ooze Lanyards have a sturdy nylon fabric, so you won't have to worry about it breaking as you're pushing past crowds. They also feature a swivel hook clasp that ensures your stuff will stay safe around your neck no matter where you go. Plus, the silicone ring on the end of every lanyard is the perfect size for many 510 threaded vape pens.
Letting your friends rip your pen has never been easier! Each lanyard is retractable, so you can keep it around your neck while your buddy stretches it and takes a puff. The silicone ring can also stretch to hold a nicotine vape or a lighter. It's not a crazy thought to layer a couple lanyards around your neck to keep all of your essentials on hand and attached to your body!
The Perfect Festival Crossbody Bag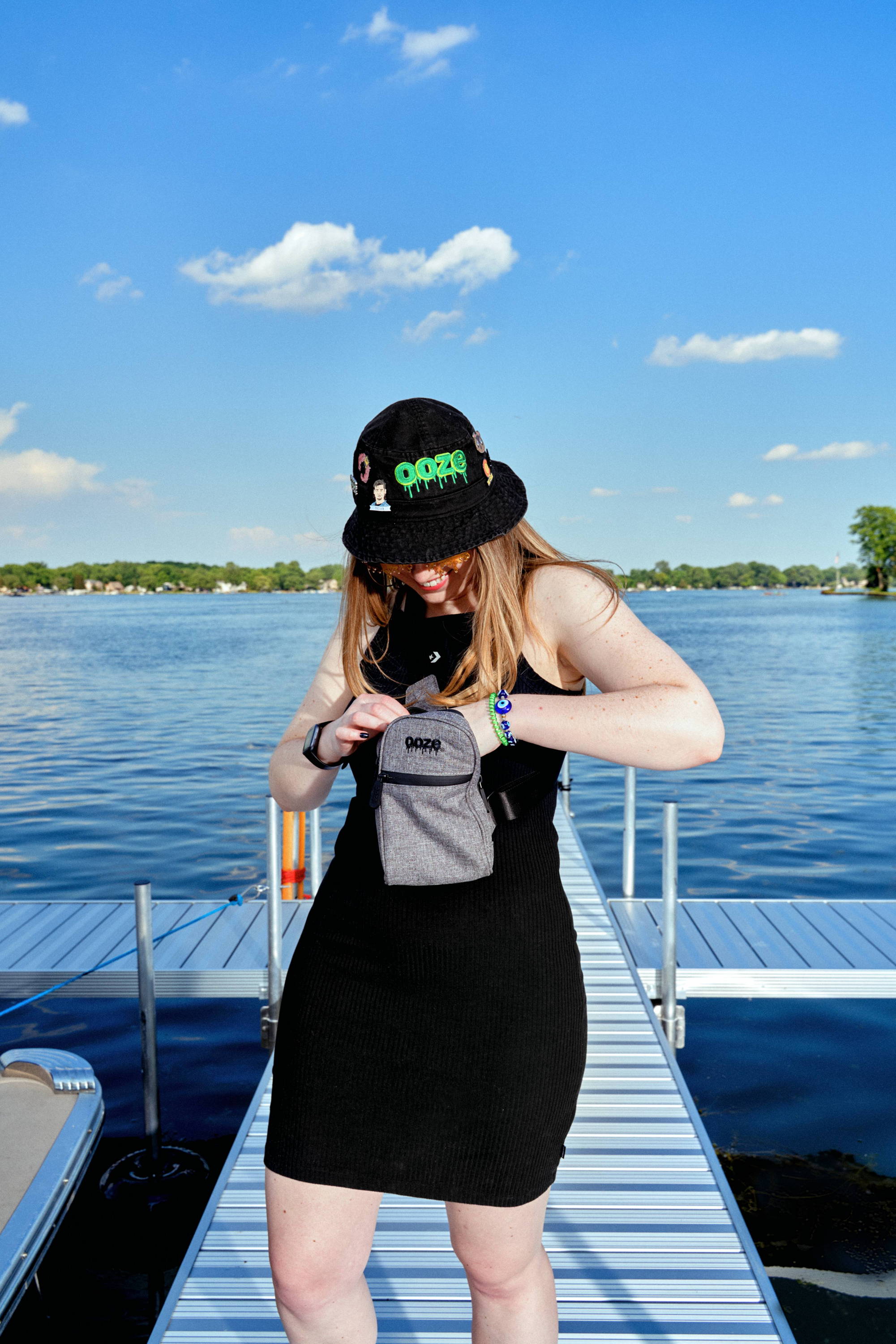 The perfect festival bag is essential for staying organized while vibing to your favorite DJ. The Ooze Crossbody bag is the best stoner accessory to add to any festival outfit and has a smell-proof carbon-ling! It's also the perfect size for taking to a festival with a double sleeve to hold two Ooze pens. Plus, the shoulder strap has a slide so you can adjust your bag to fit the look you're going for.
If you prefer to smoke flower while at a show, we suggest grabbing a portable hand pipe to make it easy. The Ooze Piper is an excellent option as it comes with a lanyard, so you can make sure you don't drop it mid-sesh! 
Mark your territory at the festival with a fun tapestry or blanket. We love the colorful and trippy design of the Chroma tapestry, which is perfect for laying out during chill hours of the festival. It's large enough to say "hey, this spot is taken," and everyone can put their things down for a while.
Another classic is the Chroma beach towel with similar vibes, and is a great sitting spot for two. The best part about this towel is that it has a stash pocket in the corner complete with a zipper. No one would ever think to look for nugs in there!
Stay Cool with a Fan
Not only will you feel cooler with this cute fold-up paper fan, you'll look pretty cool, too. The Chroma fan comes in one of our festival bundles, which includes all the essentials at a discount!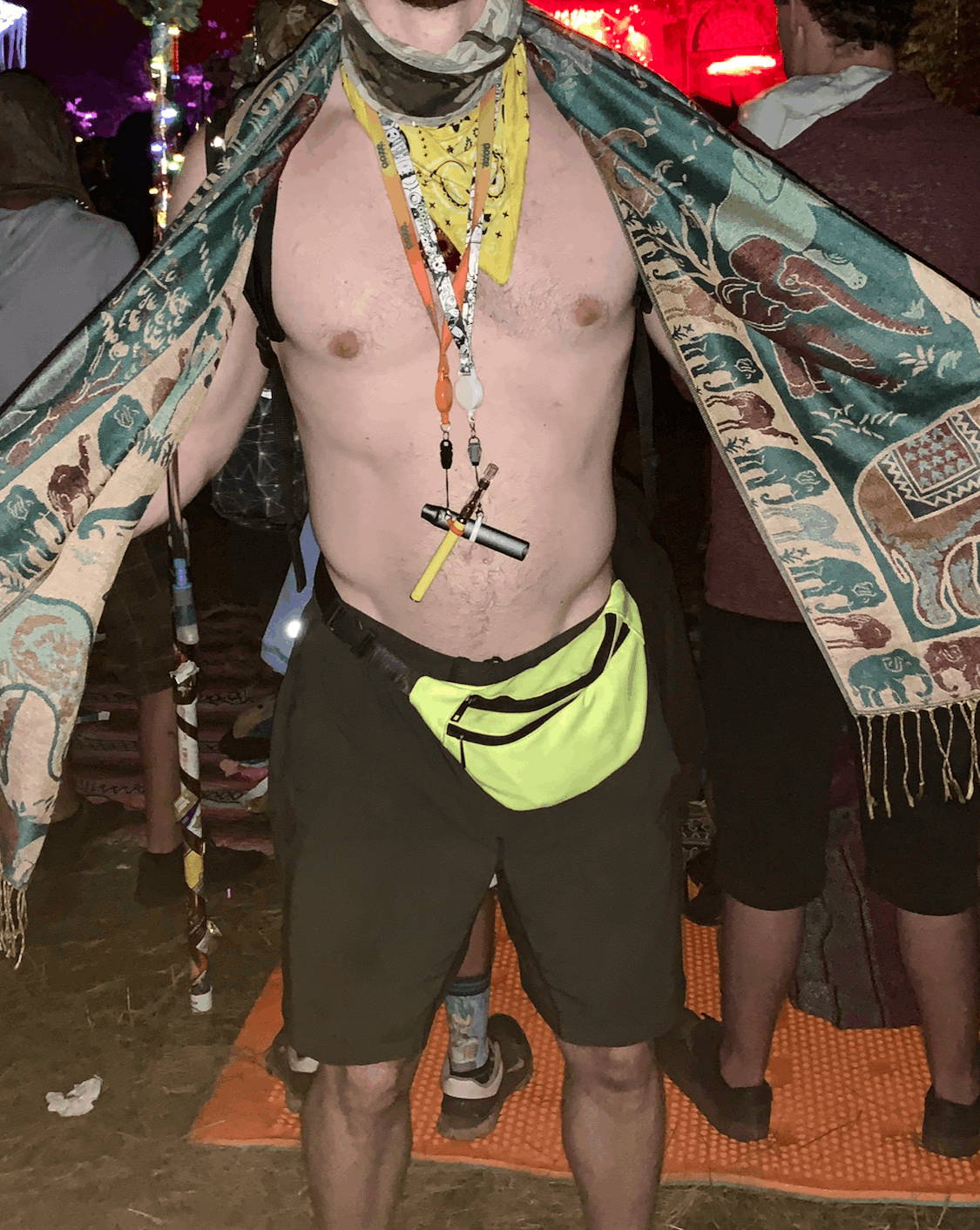 Not bringing a lighter to a music festival is a stoner sin. We always suggest bringing a lighter if you or someone around you is trying to spark up. Keep it attached to a lanyard around your neck. Your friends can grab it to spark their joint without needing to ask you for it for the thousandth time.
It's also an easy way to make friends. Friendly strangers who need a light will wander over to you once they spot that precious device handing on your lanyard. As they say, festival friends are the best friends!
Make sure to stay hydrated at the festival! Cottonmouth can be a killer and ruin your buzz if you don't have access to water. We suggest picking up a hydration pack this festival szn so you can always quench your thirst. Plus, this will save you money on buying bottles!
That is our complete guide for what to bring to a music festival as a stoner. Now, all you have to do is buy your tickets, find your festival crew, and get ready to enjoy some great music! For everything you need, check out our festival essentials collection.