Have you ever had a super harsh hit from a bong, or alternatively, get a wet hit? Neither is ever enjoyable. The amount of water you put in your bong determines the quality of your hit and even how much terpene flavor you get. But sometimes it can be tricky to know when to stop filling, especially when dealing with bongs of different shapes and sizes.
---
How Much Water do You Add to a Bong?
The general rule of thumb is to add just enough water to cover the slits at the bottom of the downstem. For newbies, this is the part of the bong that reaches down into the water chamber and that you insert your bowl into. The downstem helps filtrate the smoke through the water, cooling it down, removing any nasty bits, and making it less harsh overall.
In order for this whole process to work the way it's supposed to, it's essential to cover the "diffusion holes" when adding water. These are the little slits at the very bottom of the downstem. If they're left exposed to the air, you might as well have not added water at all since you'll get a burnt, probably painful hit.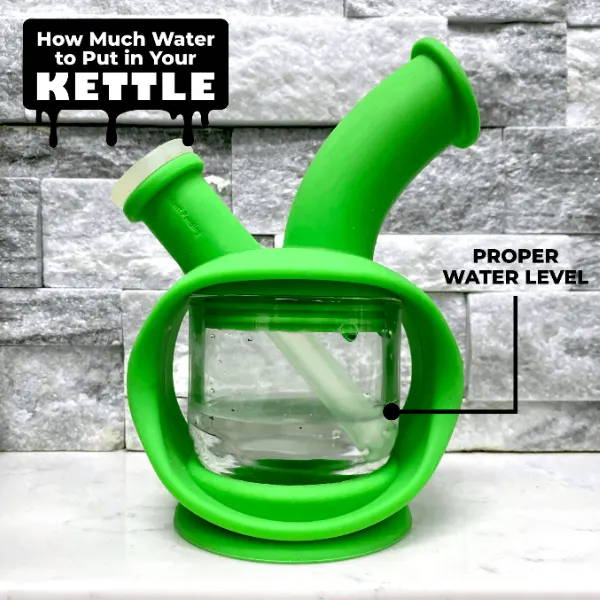 ---
Additionally, avoid overfilling your piece to avoid those unpleasant lip splashes. Even in a brand new, never-been-used piece, it just feels gross. Start with a very low level of water (just above the diffusion holes) and give it a test inhale without the bowl inserted. If it feels nice and smooth, you're good to go! If it feels a little dry or harsh, add a little bit more water at a time, testing after each fill.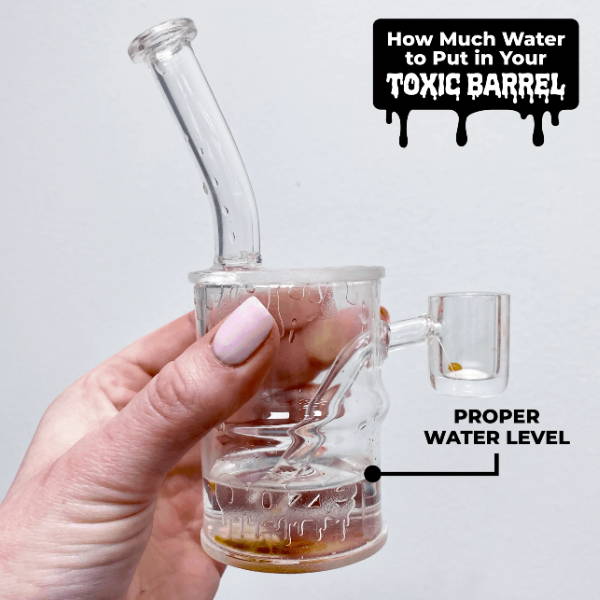 ---
Glass bongs and water pipes are the easiest to fill because you can see exactly where the water level is compared to the downstem. But if you're using a silicone piece, it might take a bit more trial and error at first. Examine and look inside the piece before filling it for the first time to determine how long the downstem is and where the diffusion holes are located. You can usually detach this from the overall bong to get a better look. From there, using the above testing method and add just a little more water at a time until you hit the sweet spot.
Remember, water evaporates, so if you're not changing out your water, you're bound to get dry hits after just a few sessions. Dump out the water in your bong after each session, and fill it up with fresh water right before your next. It only takes one day for bacteria to start growing in a wet bong, so let it dry out between smoke sessions.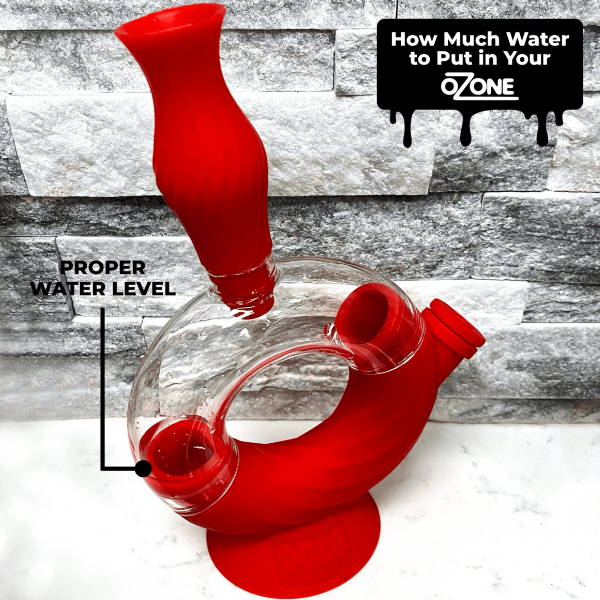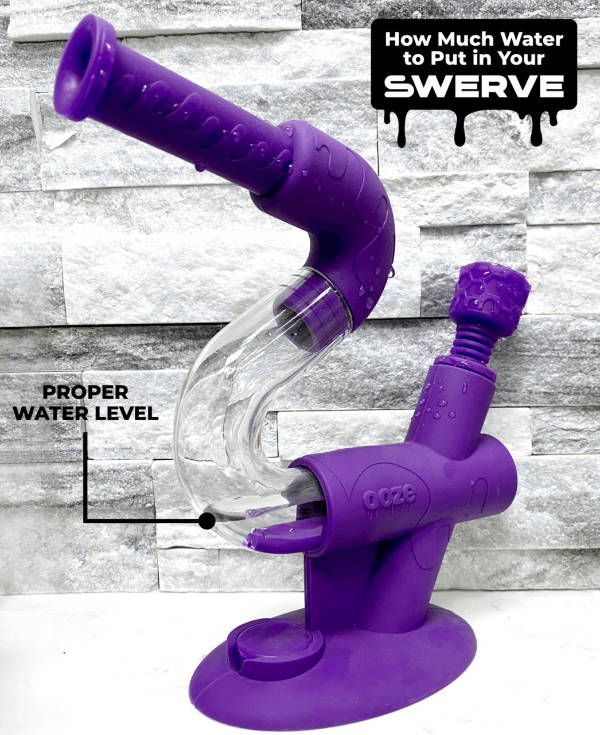 It might take some time at first to find that perfect water level, especially with uniquely shaped bongs, but once you do, it will be second nature. As long as you go above the diffusion holes— but not too much— you'll have a nice smooth hit.