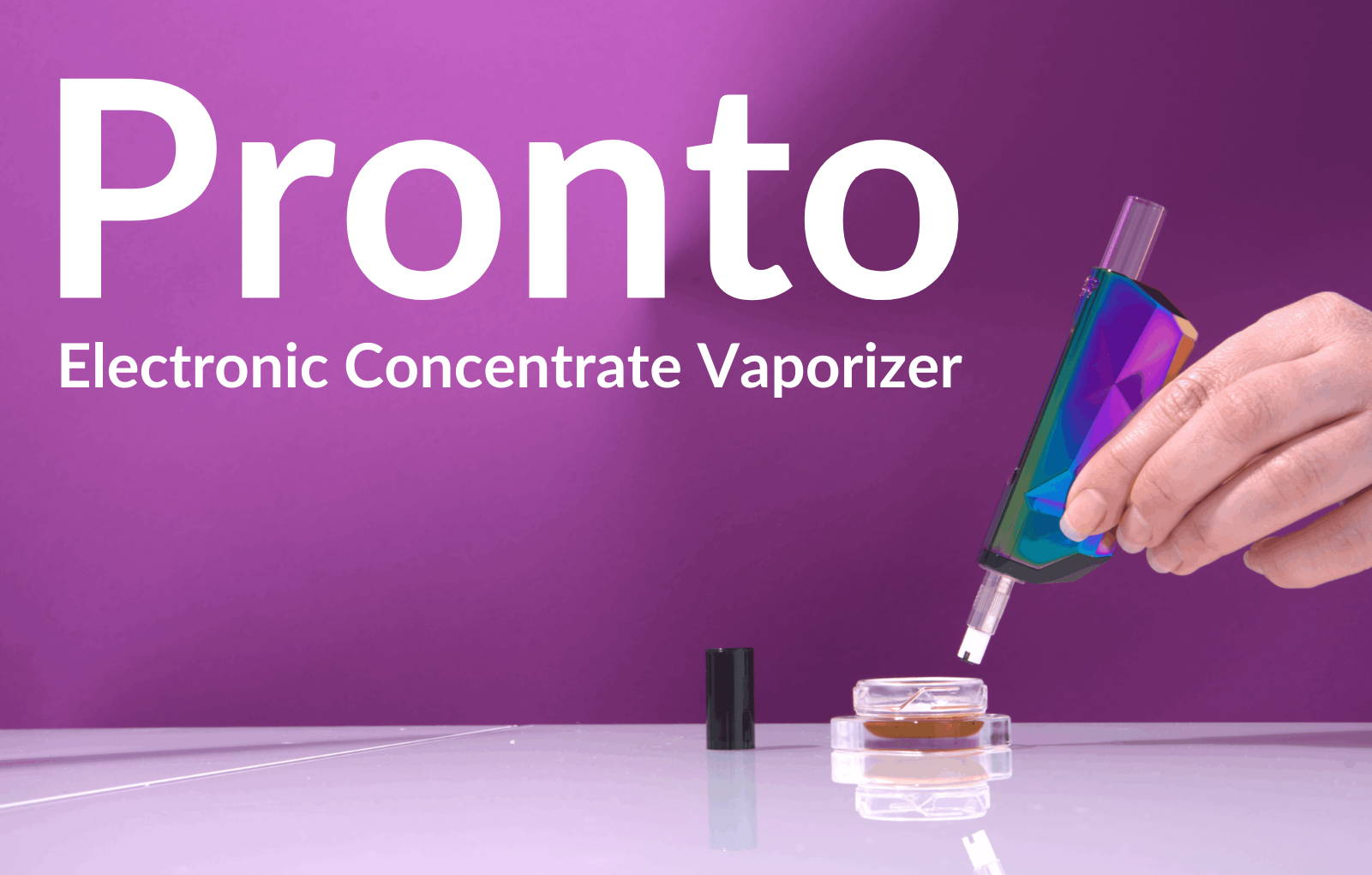 ---
---
Enjoy Concentrates Anytime, Anywhere
Enjoy Concentrates Anytime, Anywhere

The Pronto is a great option for on-the-go dabbing because you no longer have to carry around a bulky torch. Just turn on your dabbing device, grab your favorite concentrates, and vape wherever you please!
The coil in this electronic concentrate vaporizer was designed with a large surface area. With more room to allow your dab to spread out, this technology gives the most flavorful hits possible.
The Ooze Pronto was designed to be fast, functional, and reliable. It features a rapid charge battery, flexible temperature options to taste all your terpenes, and a compact design that makes dabbing anywhere you go easy! 
---
How to Use the Ooze Pronto
---
Your Ooze Pronto Questions Answered
---
If you want to learn all about the Ooze Pronto Electronic Concentrate Vaporizer, check out the Ooze Life Blog! We will discuss how to use the Pronto, best practices, and more.

For the smoothest inhale, use the Pronto on an angle so the tip isn't flat against the wax or hard surface. Let a little air inside for ideal airflow.

Take smaller, lighter inhales instead of taking an intense rip. Make sure the dab has time to vaporize into smoke before it gets sucked up, no one wants a hot glob of wax to the throat!

---
---
A Clean Pronto = Smooth Dabs Anywhere
---
Shop Pronto Accessories & Cleaning Supplies