Standard Series - mAh Pen Battery - No Charger - Black
Sale price
$10.00
Regular price
Unit price
per
Sale
Sold out
The Ooze Standard Series is the classic 510 thread Ooze pen that is compatible with all pre-filled 510 oil cartridges and attachments. This battery does NOT include a charger, add one to your cart here! read more

Easy Returns

Free USA Shipping on Orders $80+

Secure Checkout

Earn Ooze Tokins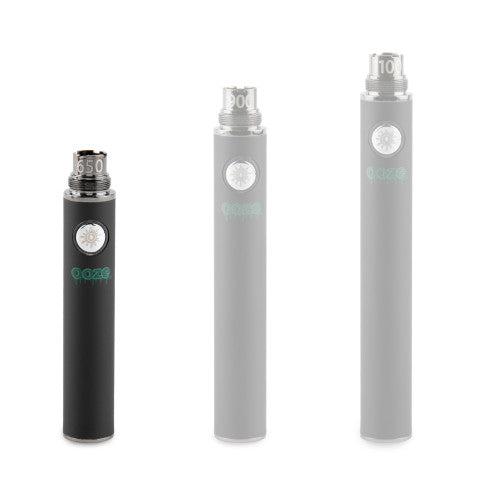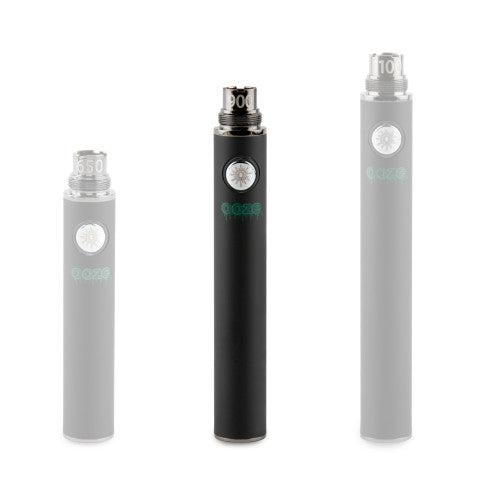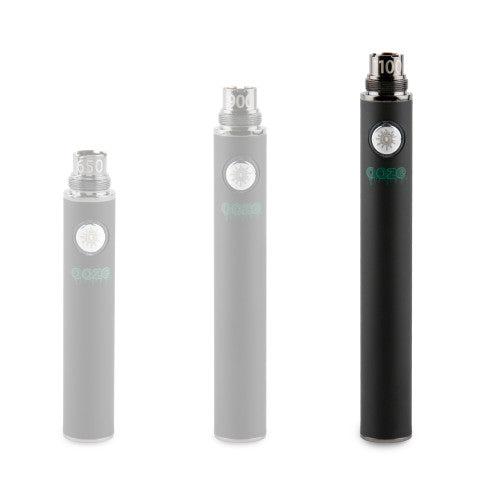 Description
Big things come in small packages, and the Standard Series Battery is no exception! Stylish and discreet, this battery can hold its own in both private and public use, and its sleek design maintains a low profile whether in use or stowed away. This 510 thread vape is compatible with any pre-filled oil cartridge, wax attachment, or other 510 accessory you want to use. It heats at a steady 3.7V each and every session.
This battery does NOT include an Ooze charger. You can add one to your order here!
Features
MAH | Choose between the 650 mAh, 900 mAh, and 1100 mAh gold Twist batteries. The bigger the mAh, the bigger the battery and the longer it will last between chargers. Learn more about battery mAh in our blog.
STANDARD | The Standard Series is our standard, no-frills vape. It's as basic as you can get without sacrificing any function, and heats at a consistent 3.7V.
510 THREAD | This is a standard 510 thread vape pen battery. It is compatible with pre-filled oil cartridges, atomizers, extract attachments, and most other 510 accessories.
PREP MODE | Click the button 2x to activate Prep Mode. The device will heat gently, which clears any clogging in the cartridge airway that makes it difficult to pull. Run a cycle before you start your sesh.
WARRANTY | The Standard Series has a warranty! Activate your device with the authentication code before your first use. Warranty DOES NOT apply to Ooze batteries at fault from use of NON-Ooze Charger.
*USB Chargers must be used with Wall Plugs that are designed for USB Ports. Gaming devices, computers, and other electronics are not covered under warranty. 
*This item is shipped without a box and charger.